Global Healthcare 2024 is a technical Conference encompassing keynote addresses, general oral presentation sessions, panel discussions, and Networking sessions from specialists in health-related fields, including Adolescent Health, Allied health sciences, Clinical aspects related to health, Community Health, Environmental Health, Epidemiology, Health policy, and planning, Health Promotion, Industrial Health, Nursing and Health, Nutrition and health, Paediatrics and child health, Public health, Rural health, School health, Sexual and reproductive health, Tropical medicine and healthcare, Urban Health, and Women's health.

The primary vision of the conference is to improve the research and developmental activities in Medical Science and
healthcare
science. Another vision is to promote scientific knowledge interchange between Academicians, Researchers, Doctors, and Students working in and around the world. The conference is going to be held per annum to make it an ideal platform for people to share views and experiences in Medical Science and
Healthcare
Science.
The webinars are intended for people who need to continue their clinical training but cannot travel. They are intelligent administrations that offer case-based introductions, online polls, and live discussions with key assessment pioneers that incorporate supportive advice for routine patient care.

Submit your abstracts via online at https://www.healthcare.scientexconference.com/submitabstract
Submit your abstracts via email at healthcare@scientexconferences.com
After the peer review process, you will be notified within 24 hours by e-mail about the acceptance/rejection of your abstract submission.
Conference attending benefits
·
Get feedback on an early version of your latest research
·
Get to know leaders in your field
·
Hear about the latest research findings
·
Engage in high-level debates and refine your ideas
·
Greater Focus & Networking Opportunities
·
Discuss your business with a global audience
·
Showcase your products to the world
Who will be there?
·
Doctors of all departments
·
Hospitals/Hospital Networks
·
World Medical Practitioners
Are you ready to participate in the expert-led webinars? Join and benefit!!
For detailed Session information,

click here
Contact through WhatsApp at (+1) 202 773 8420
Past Webinar Presentation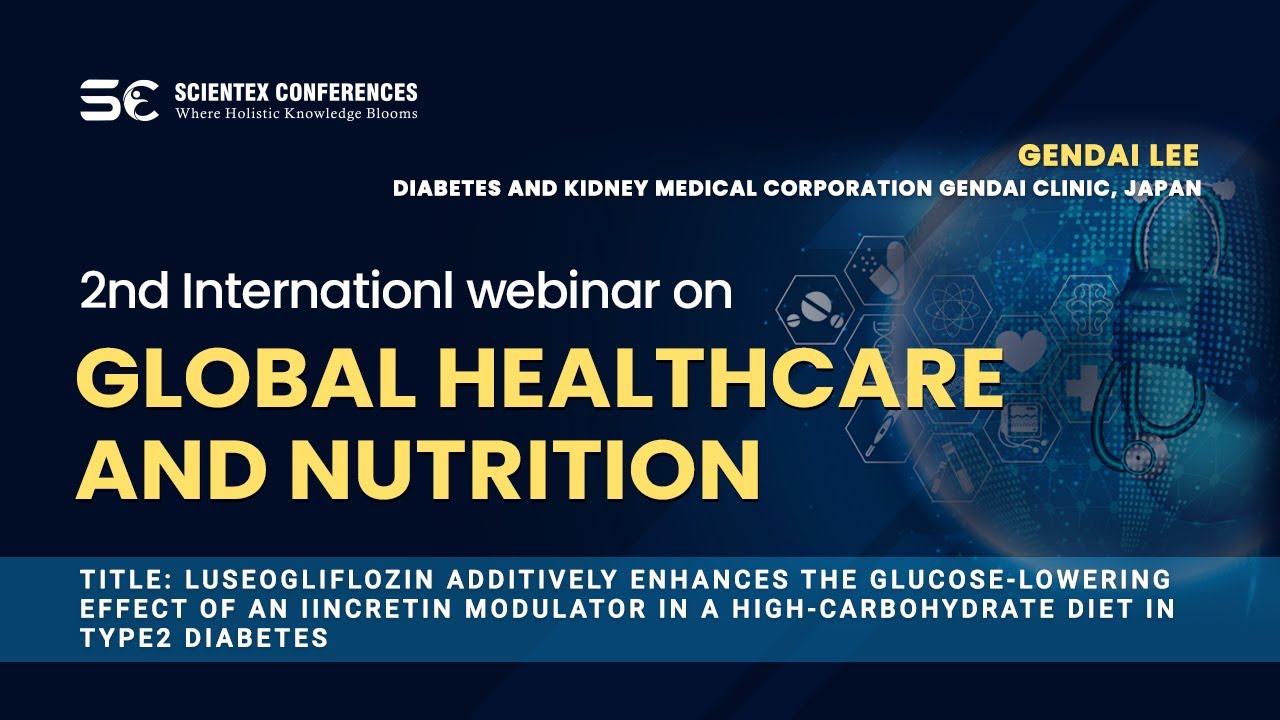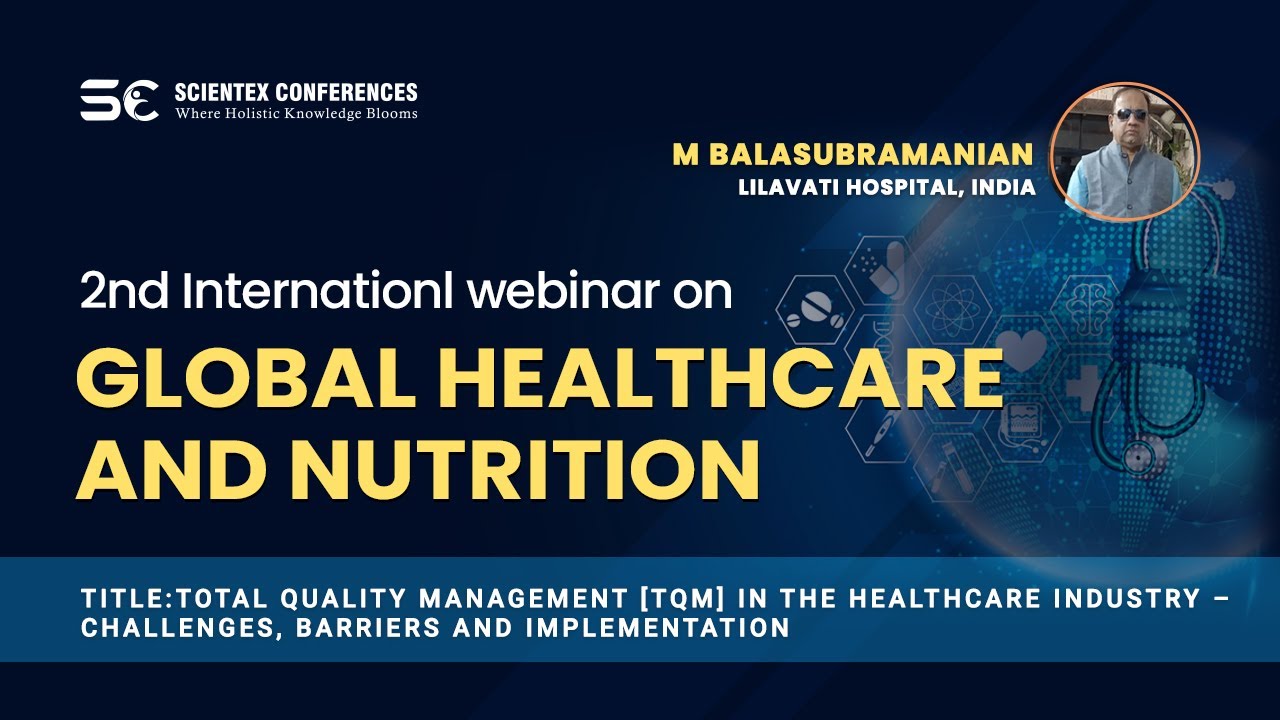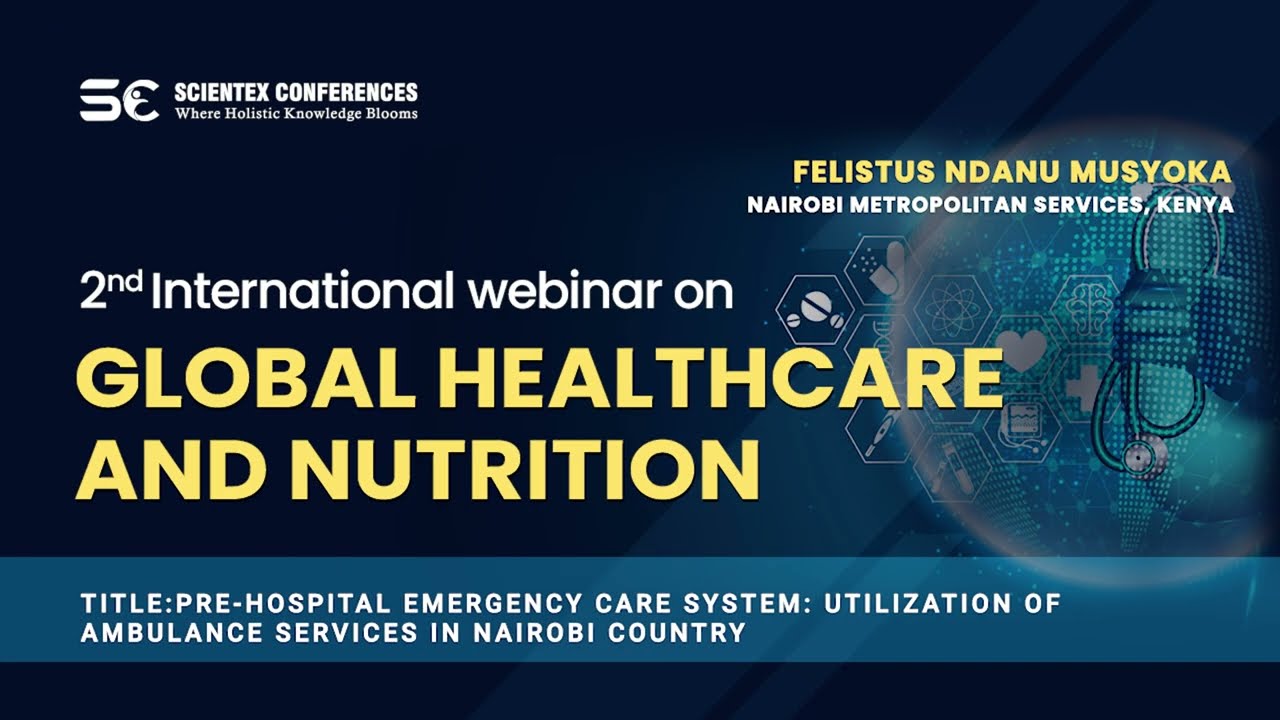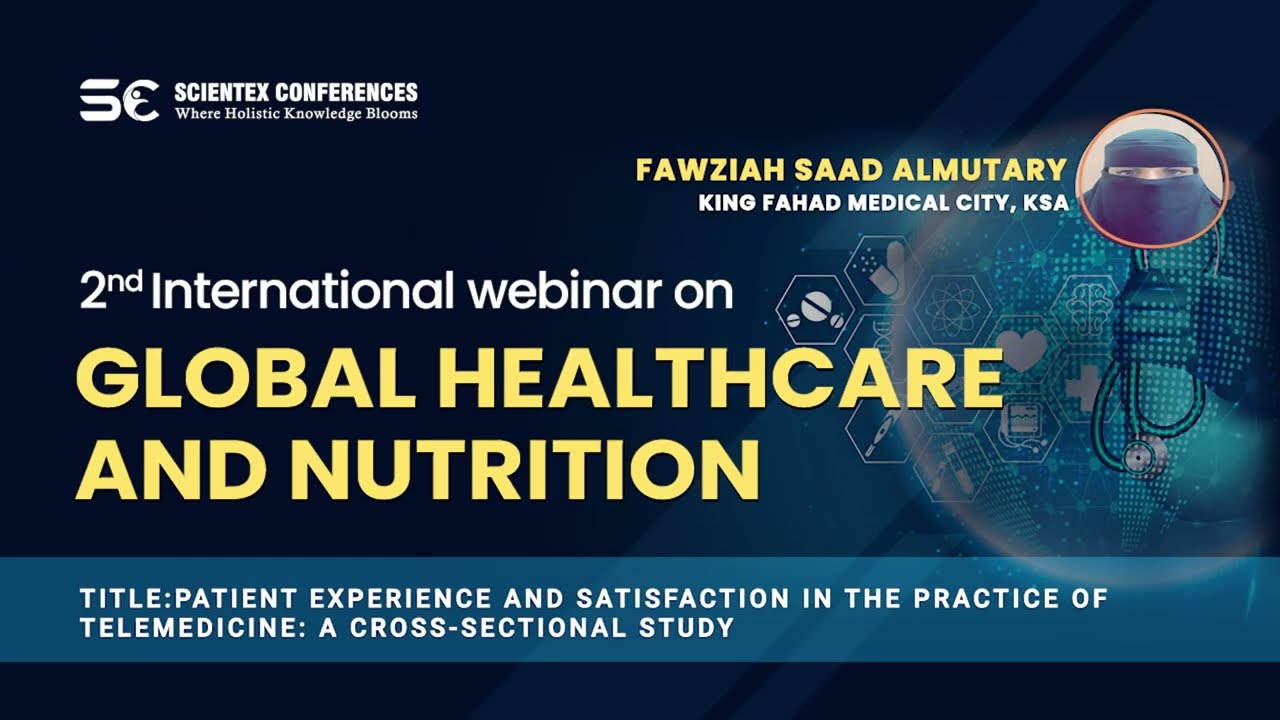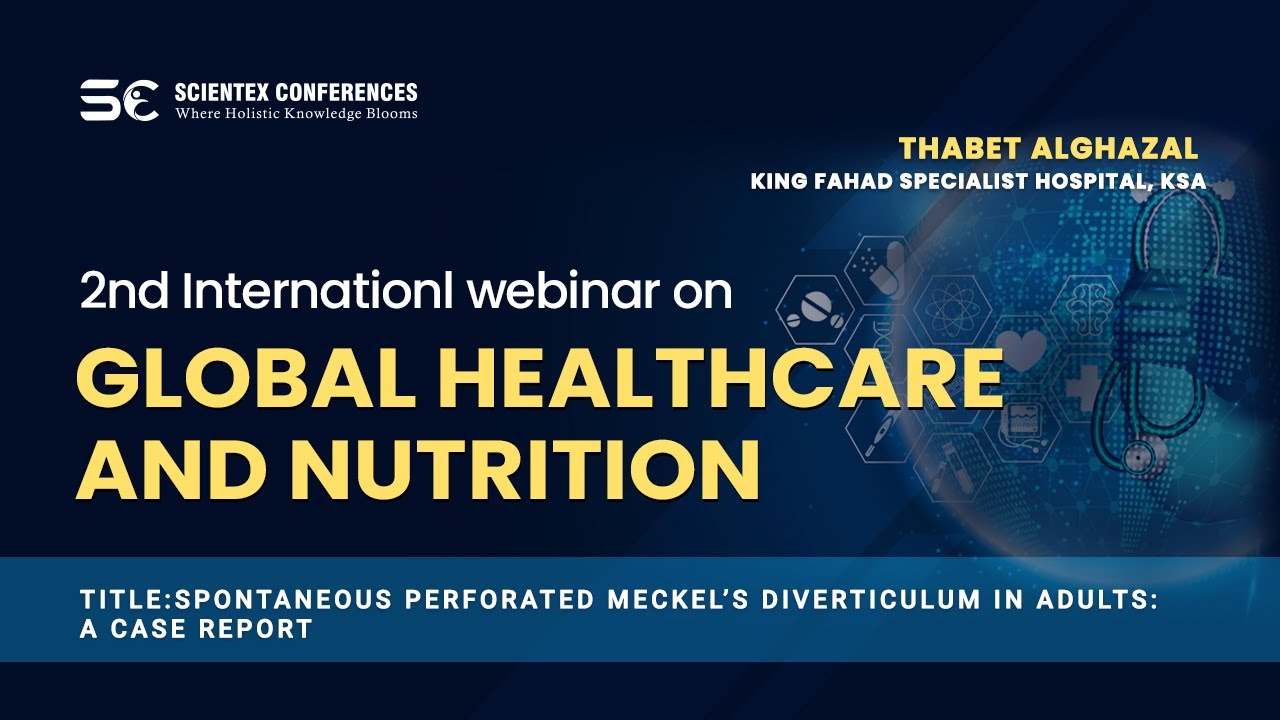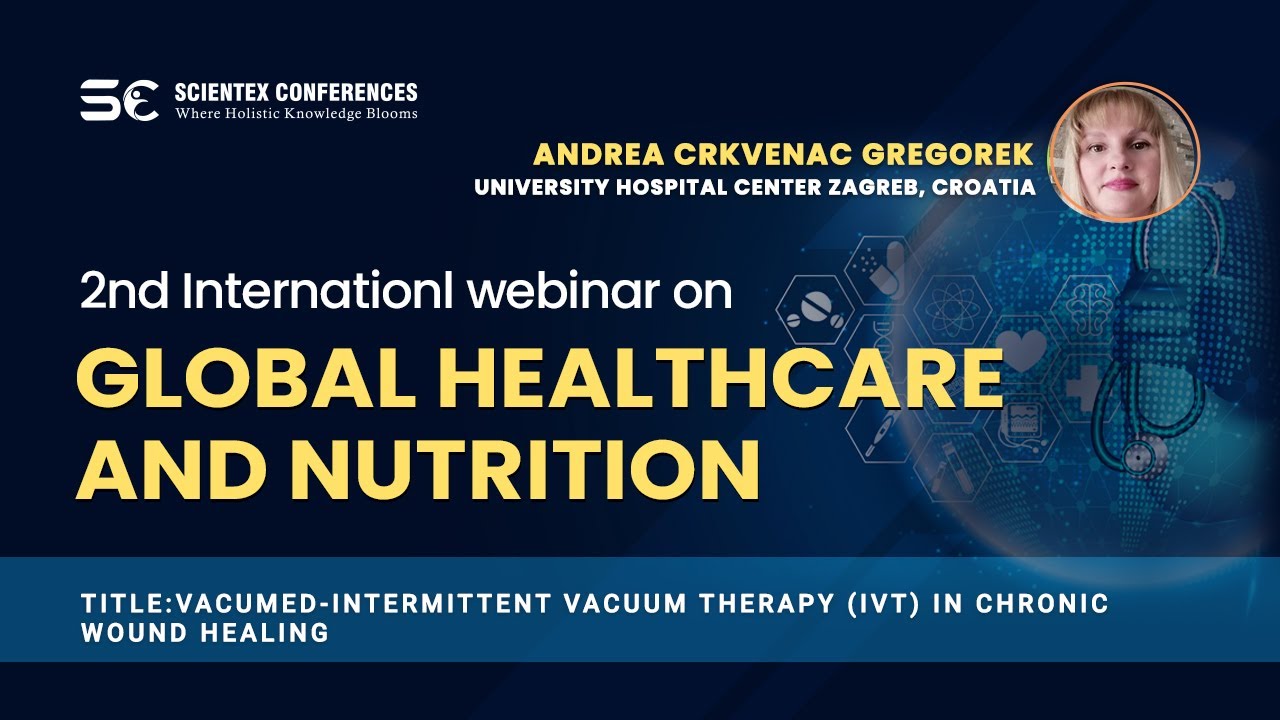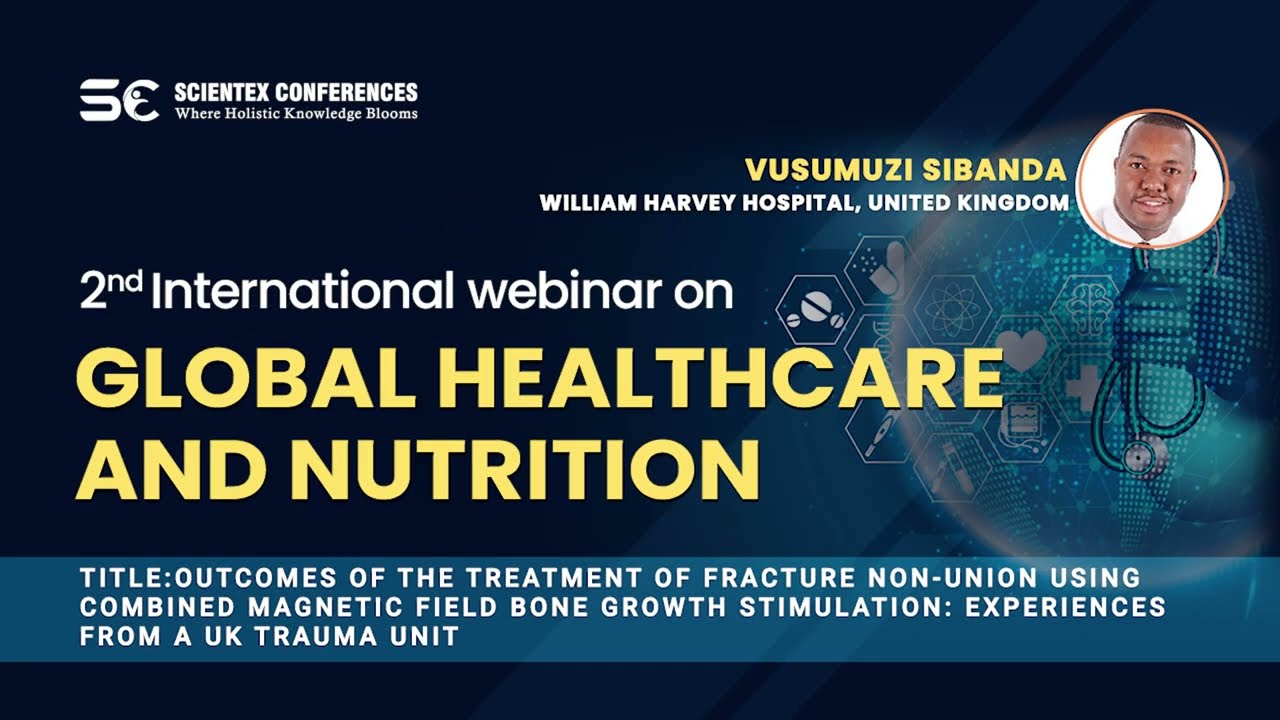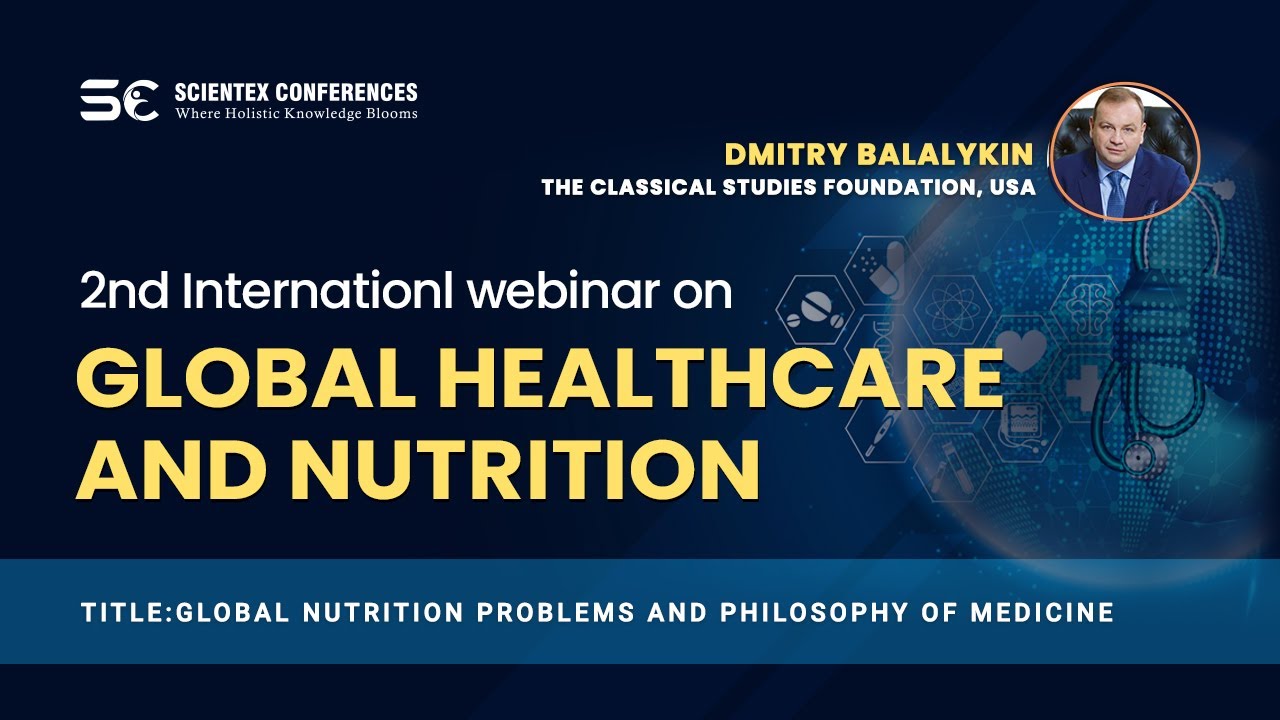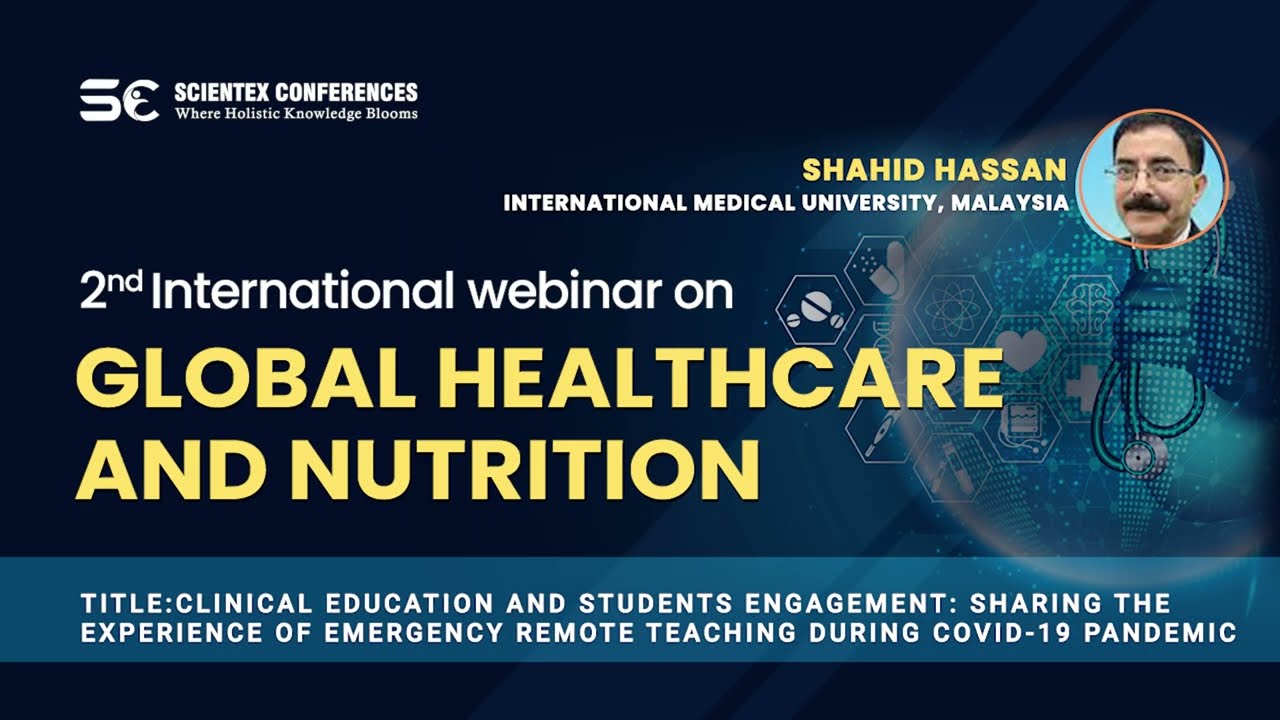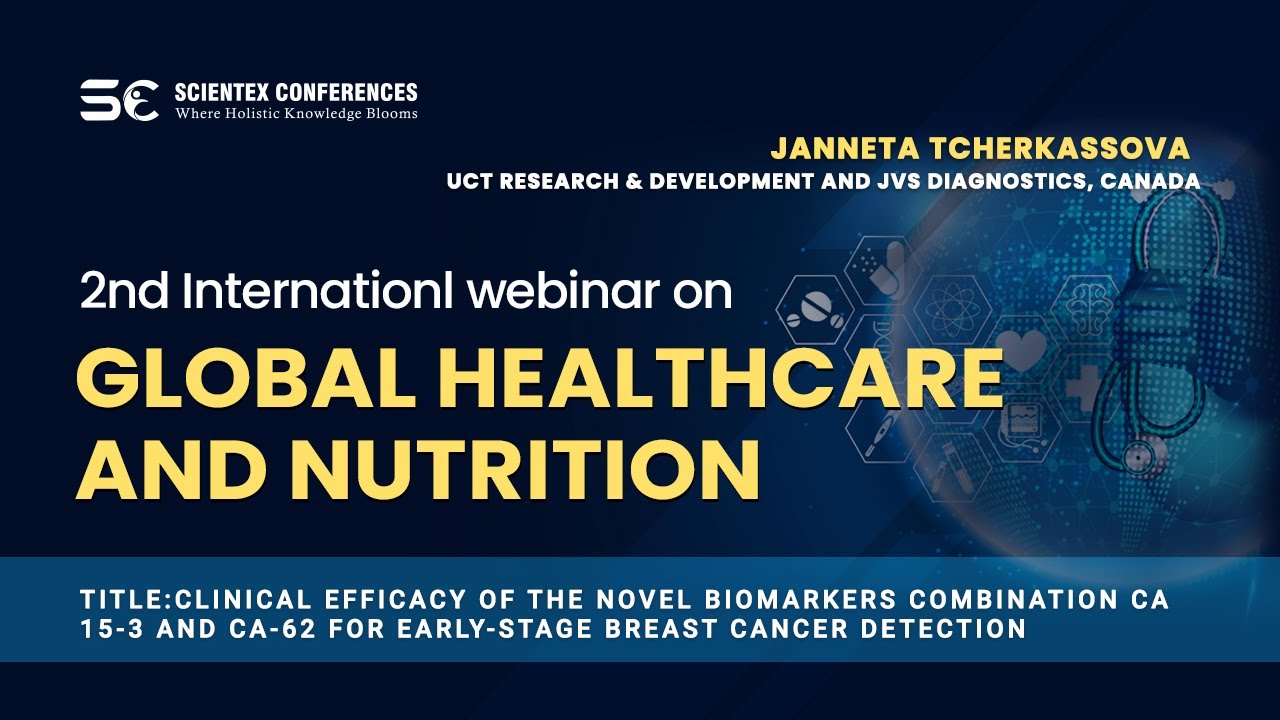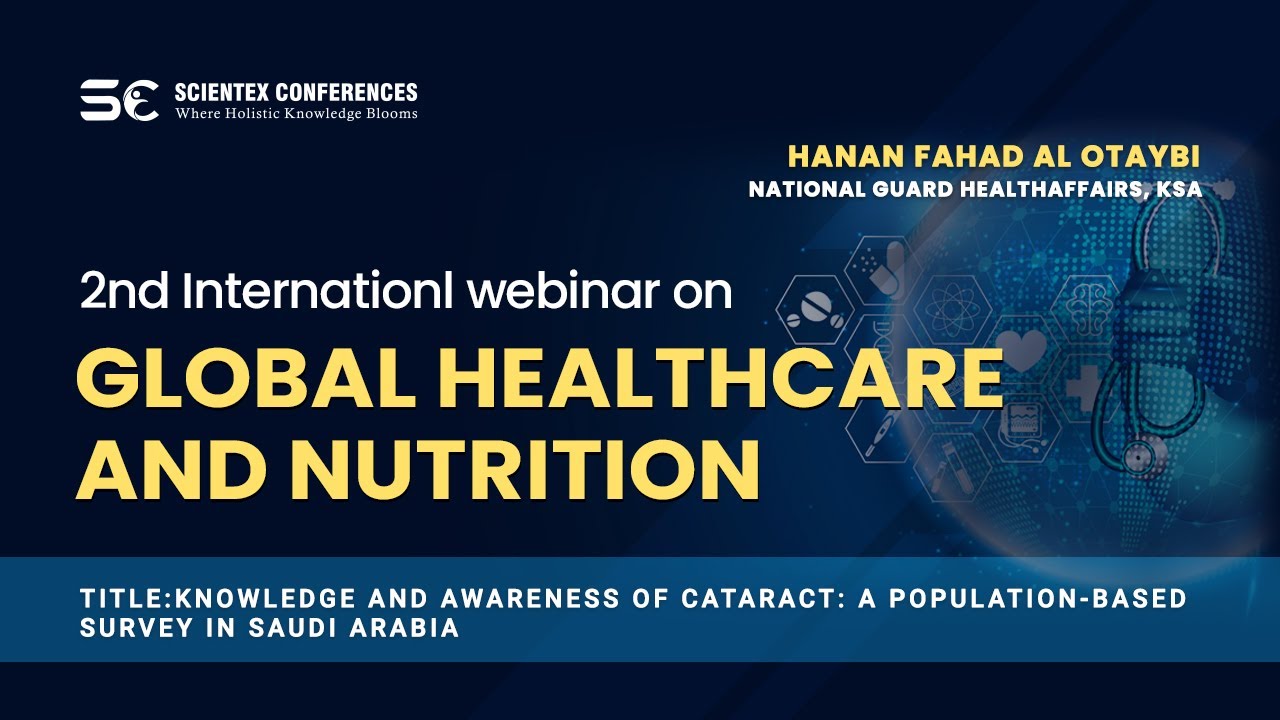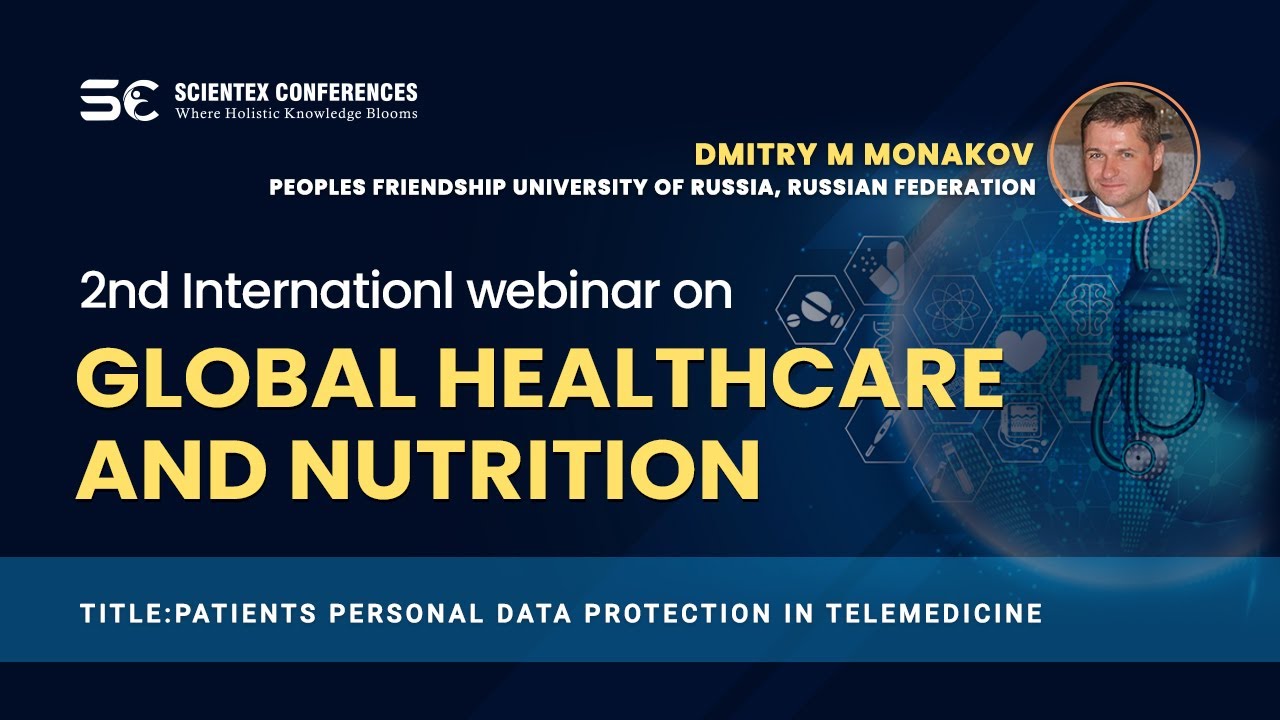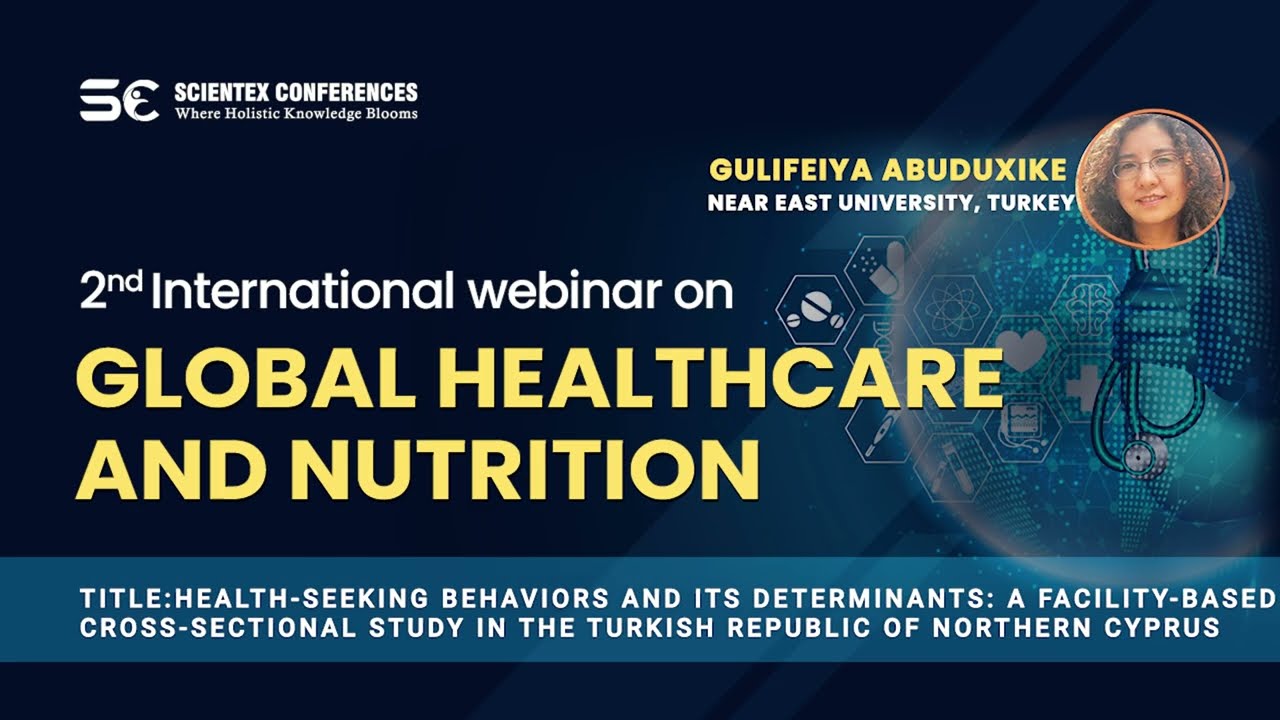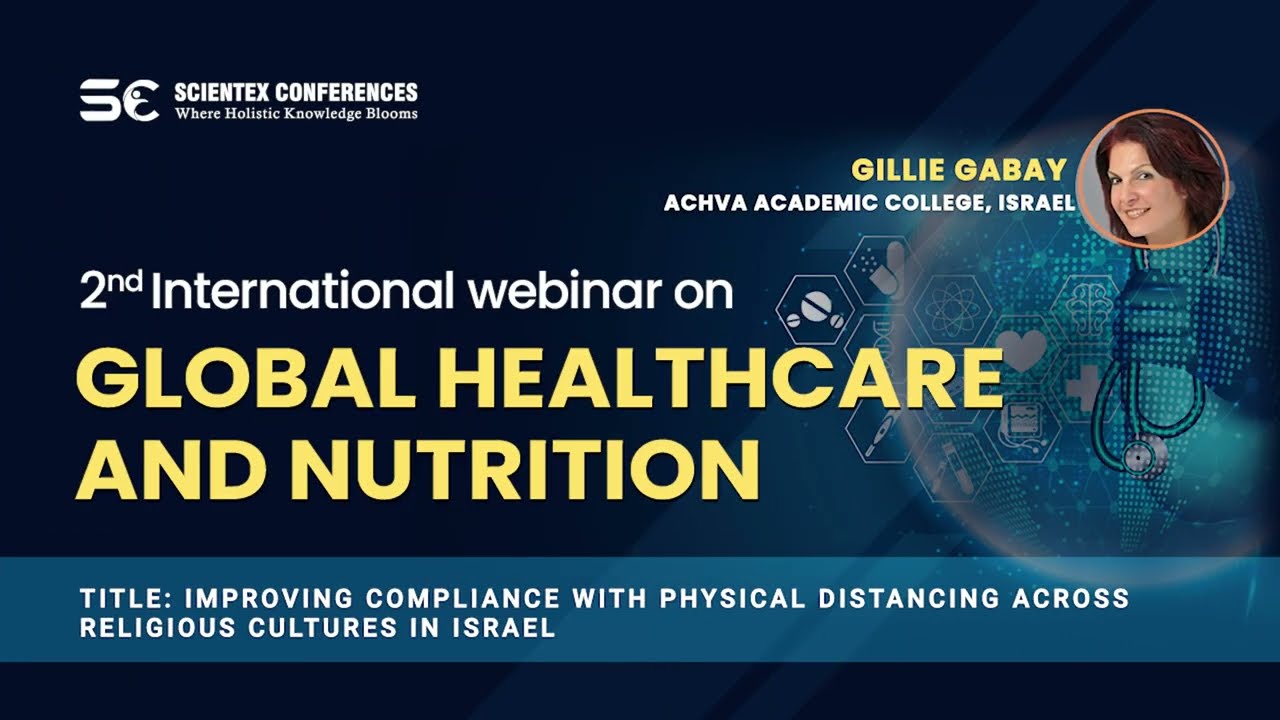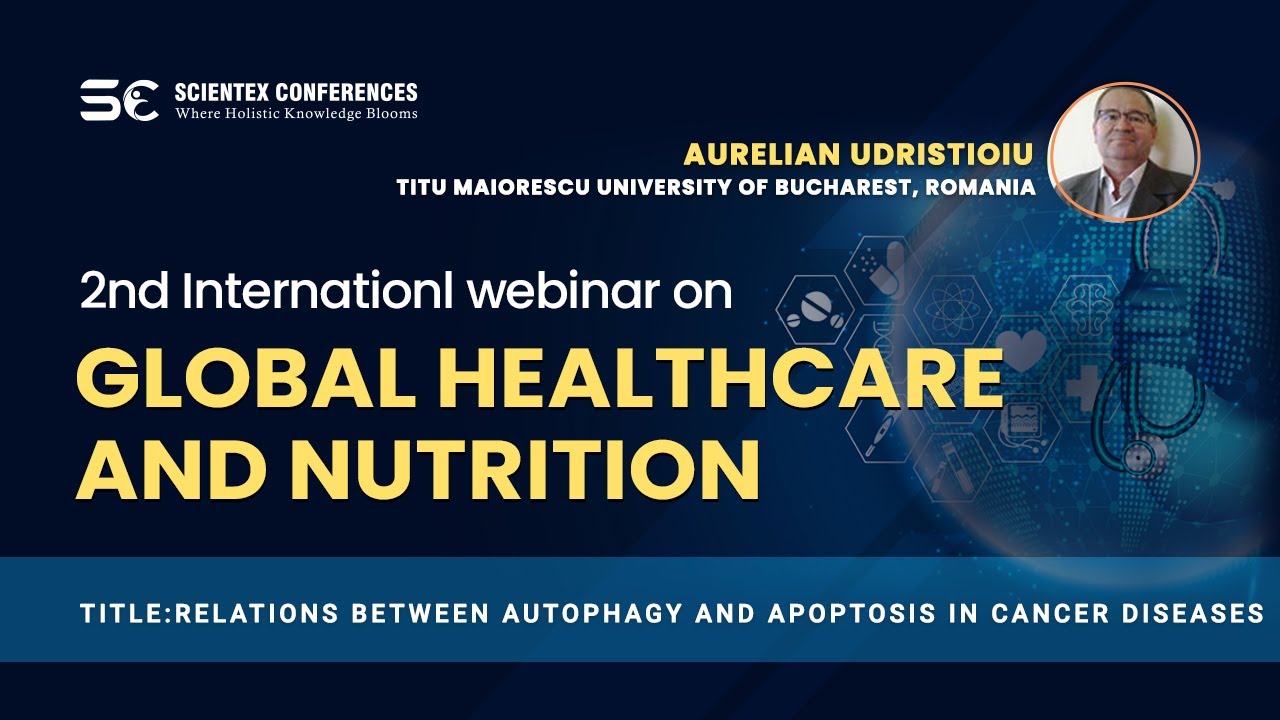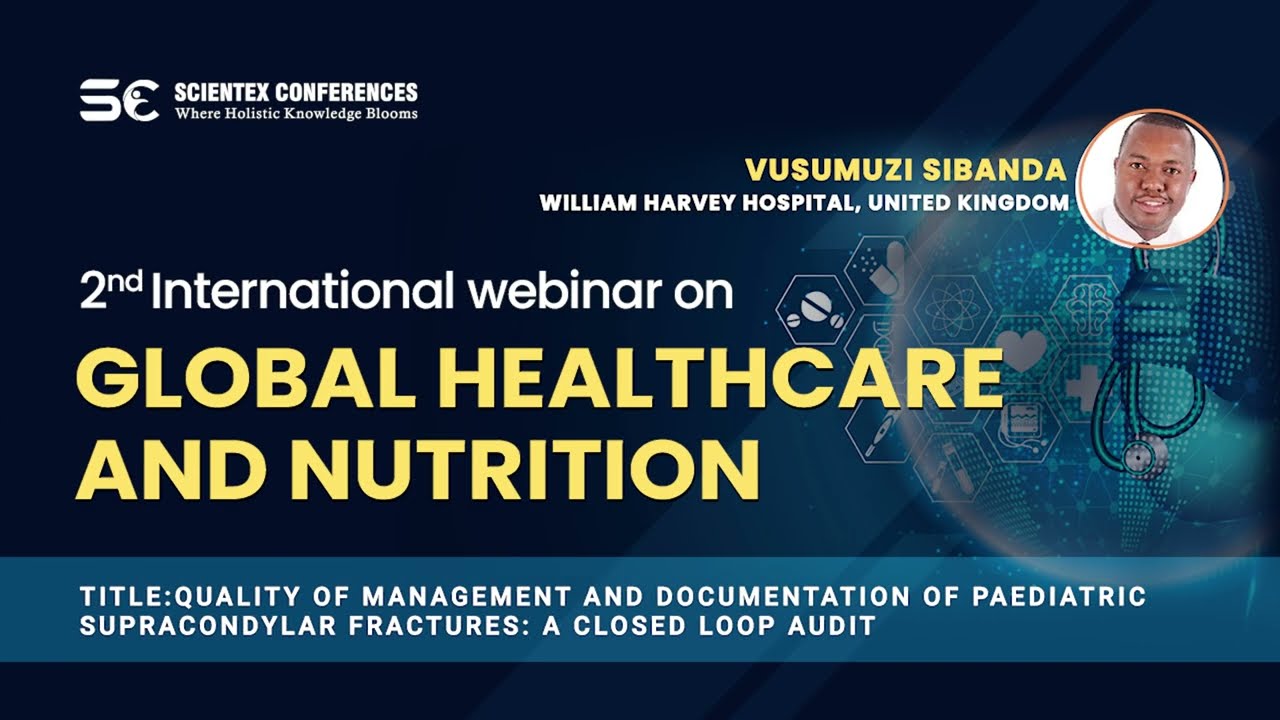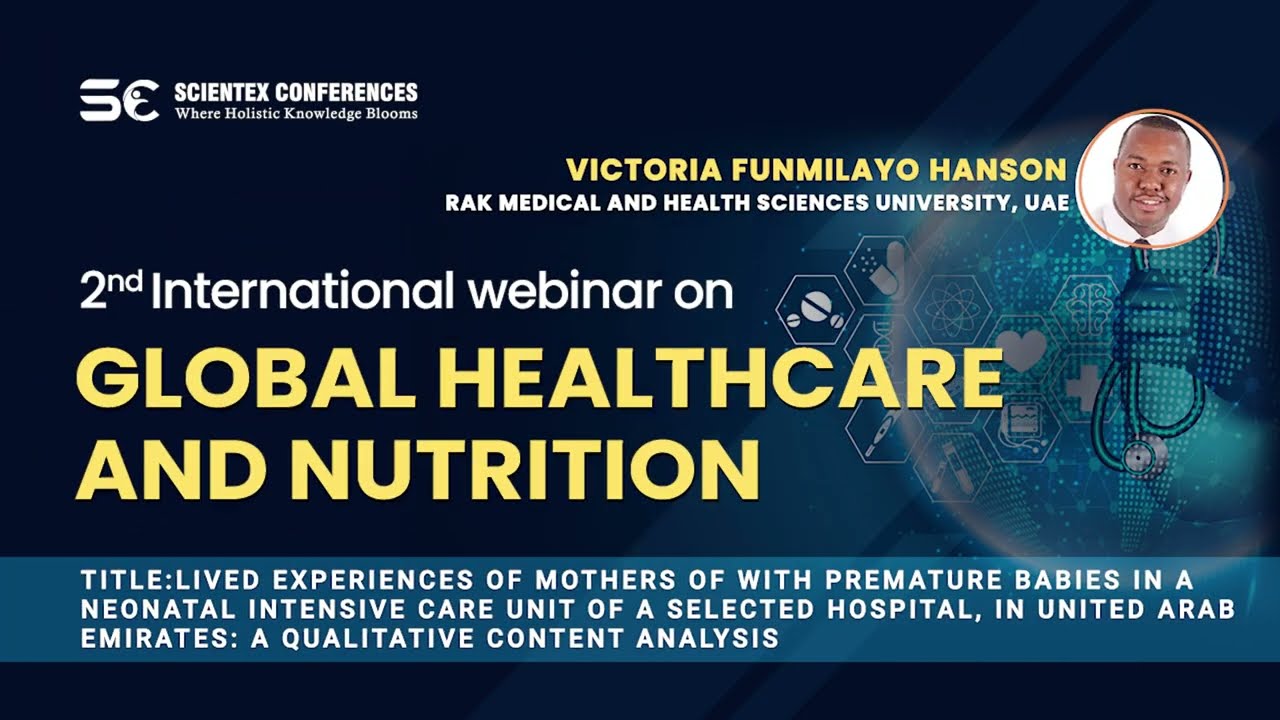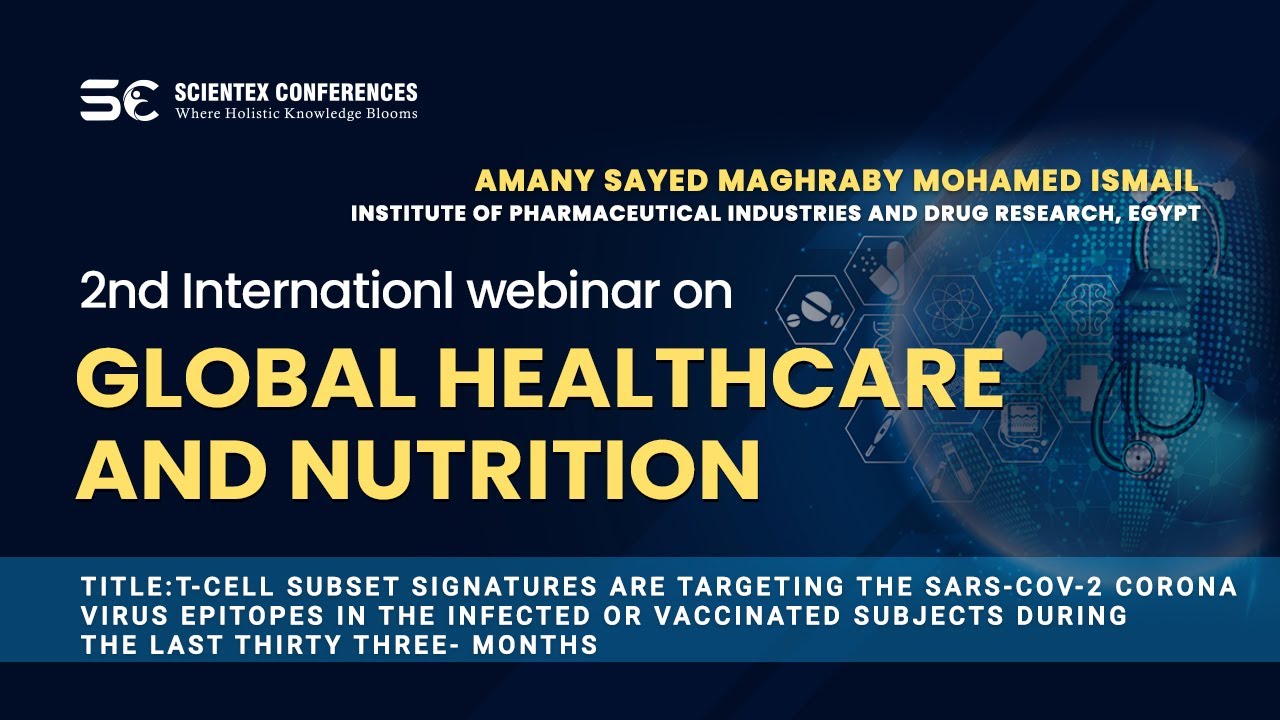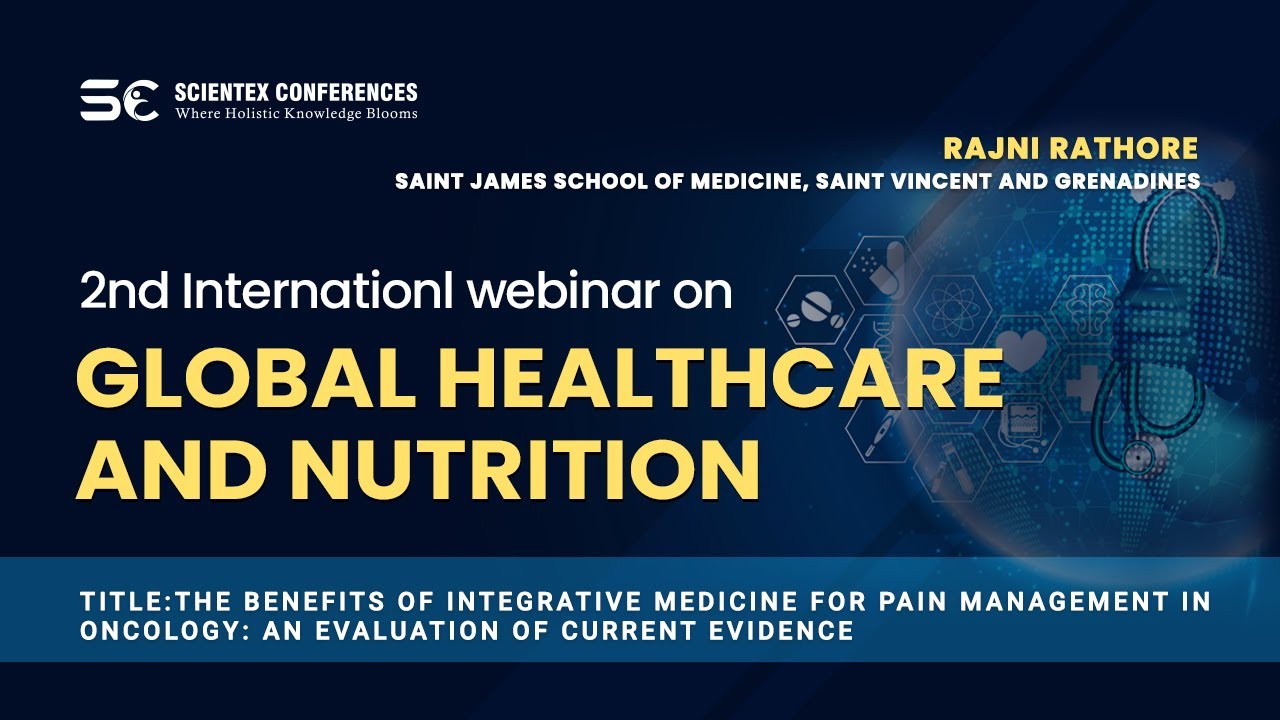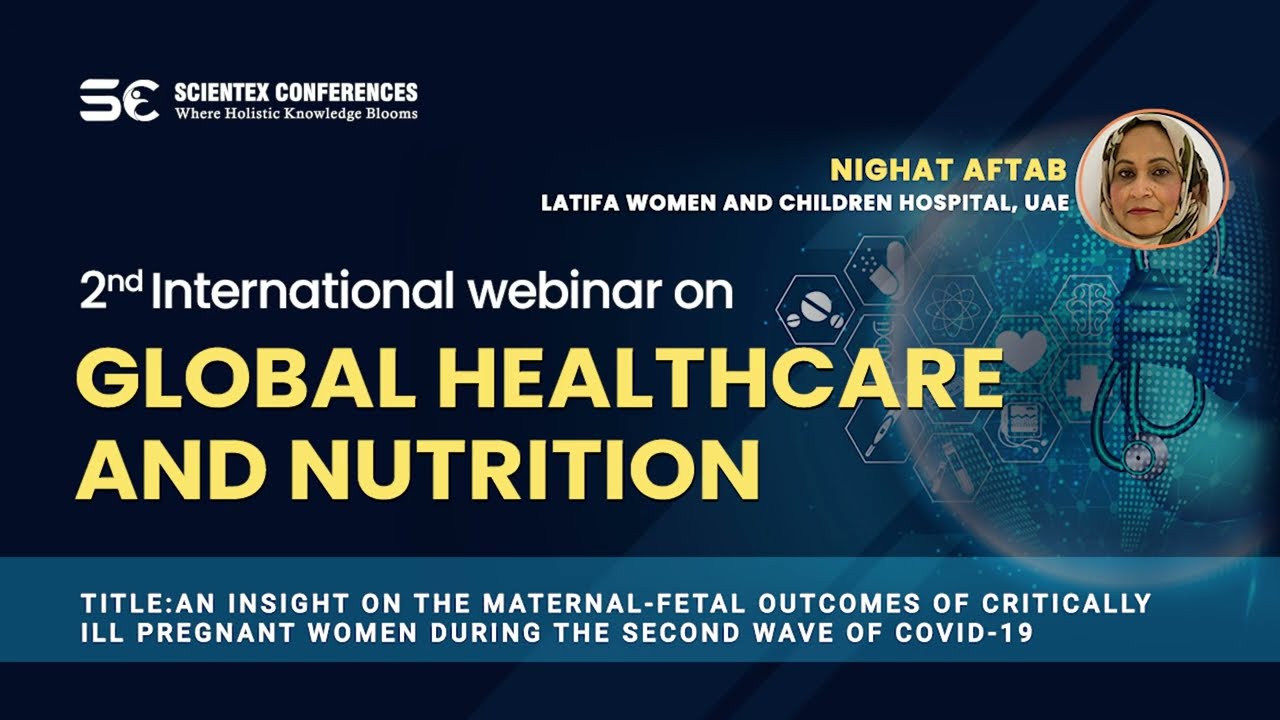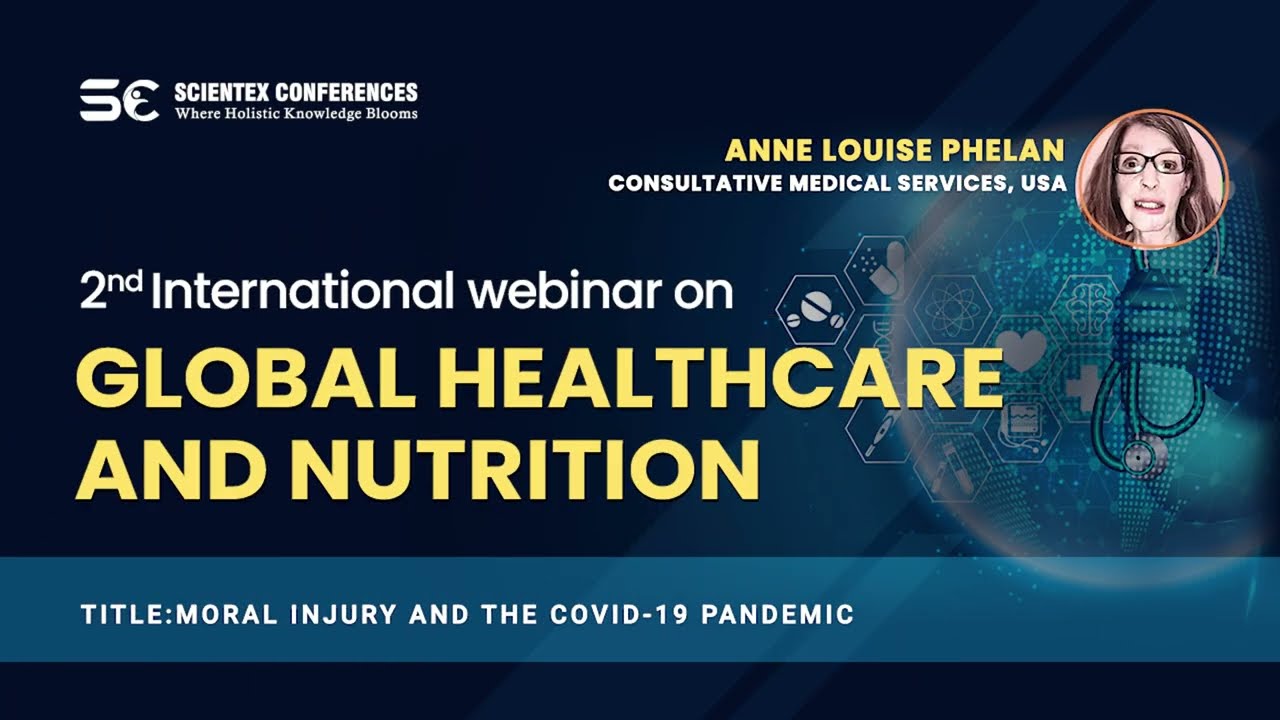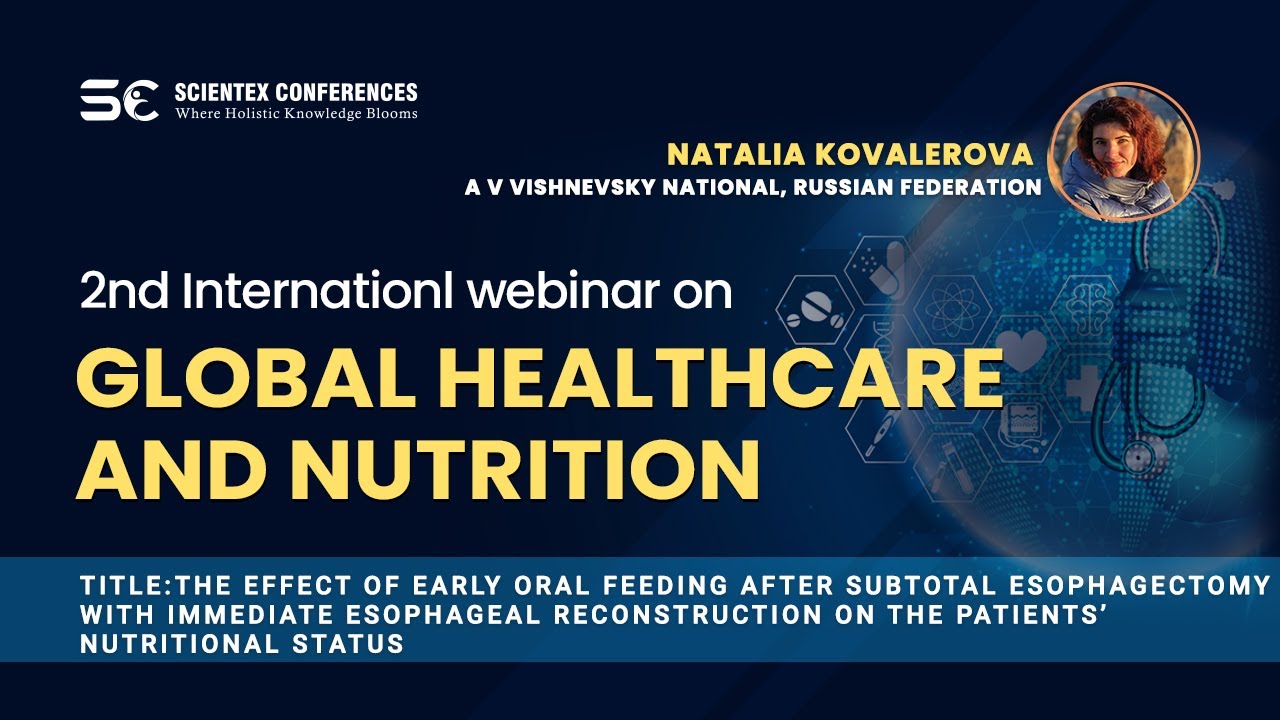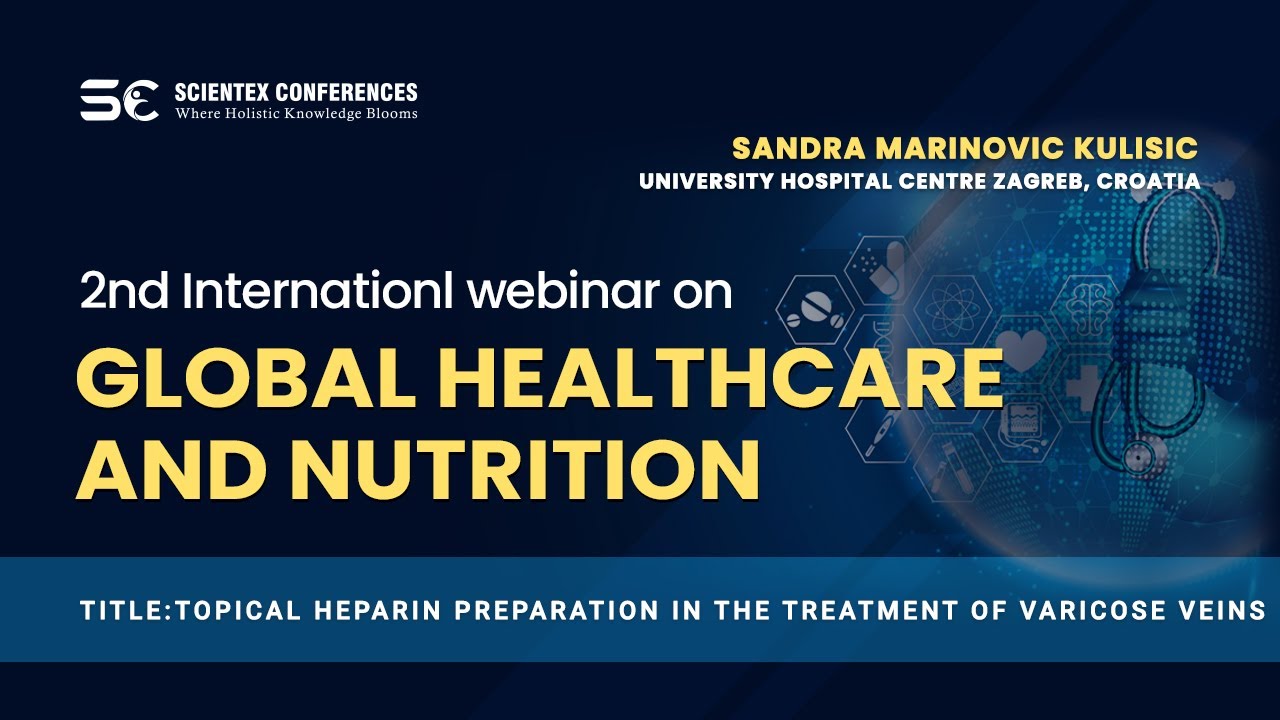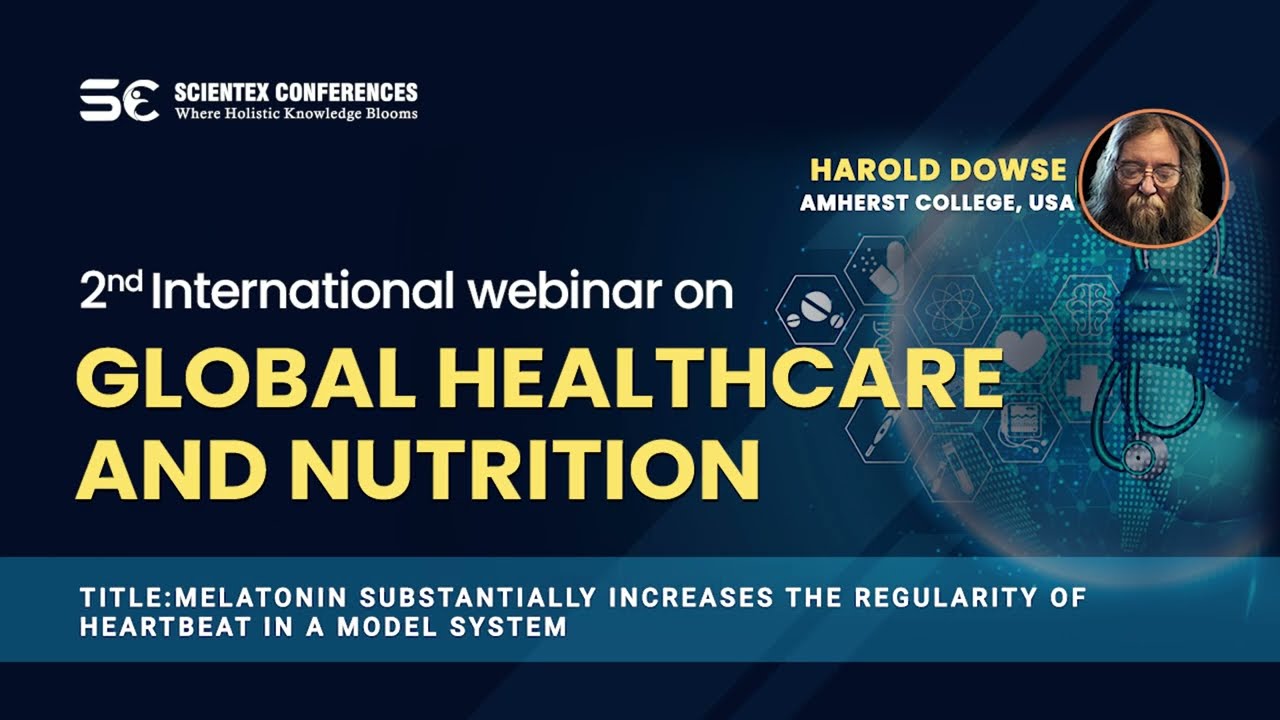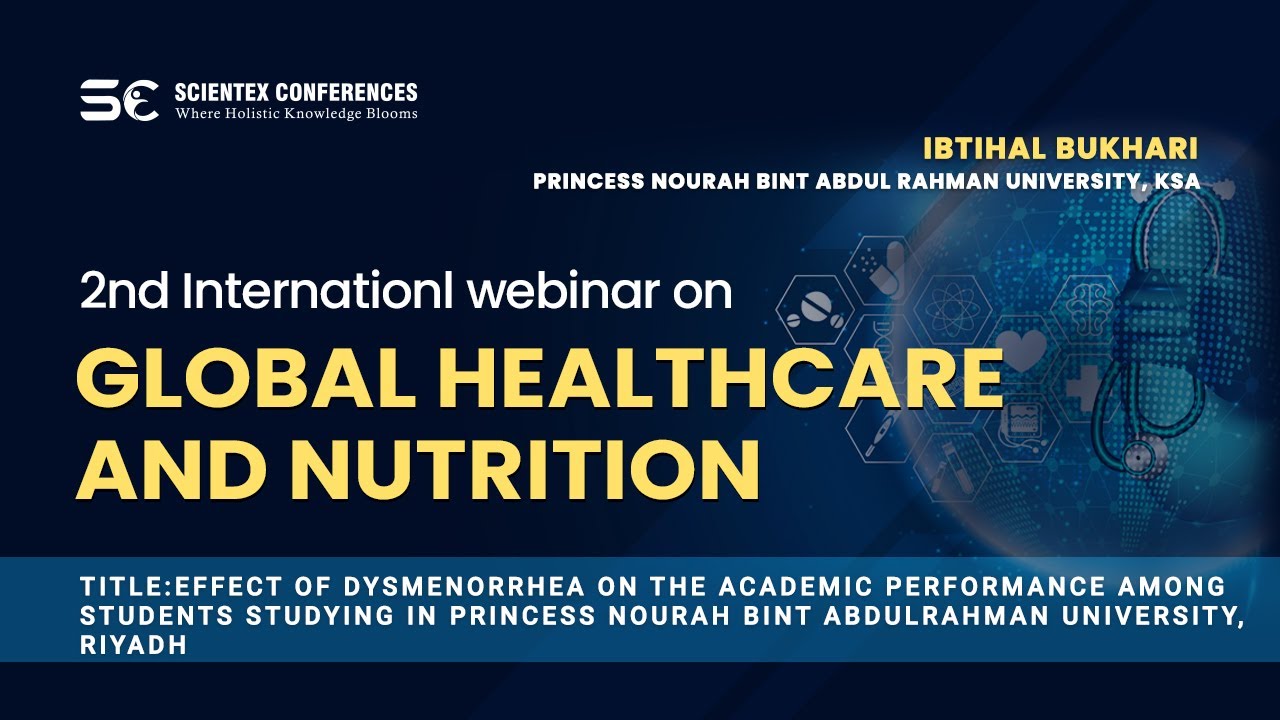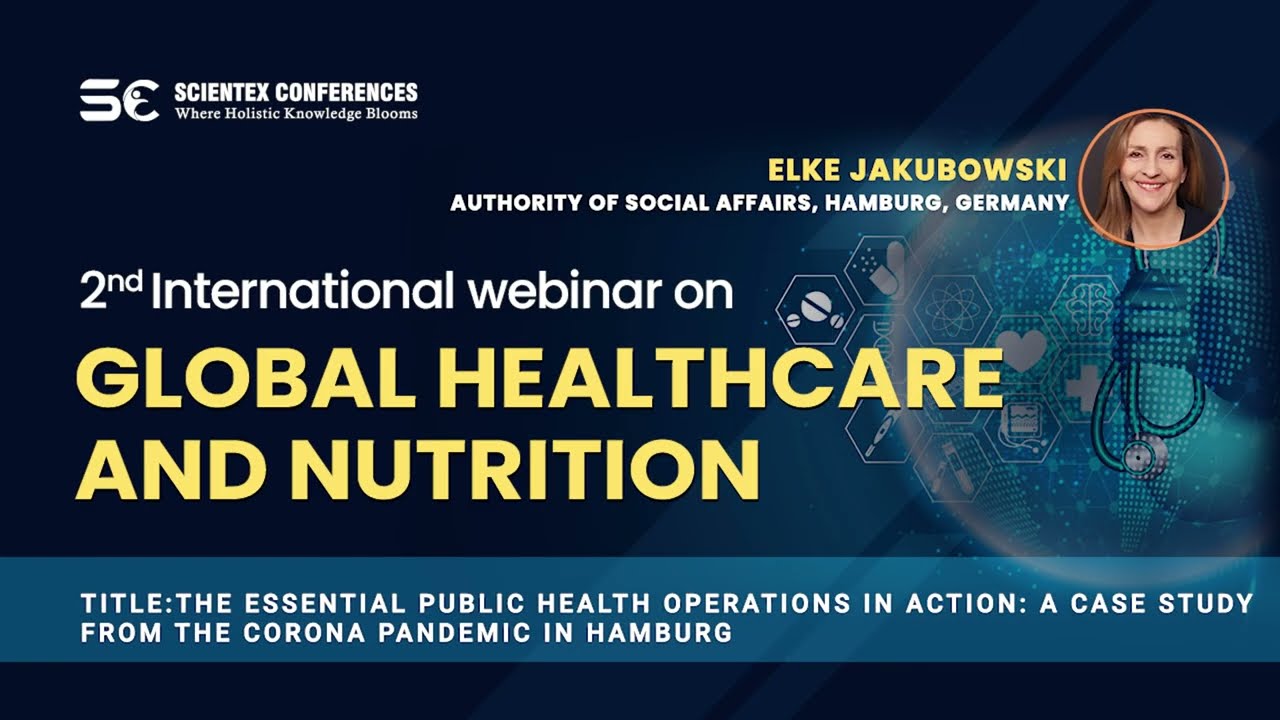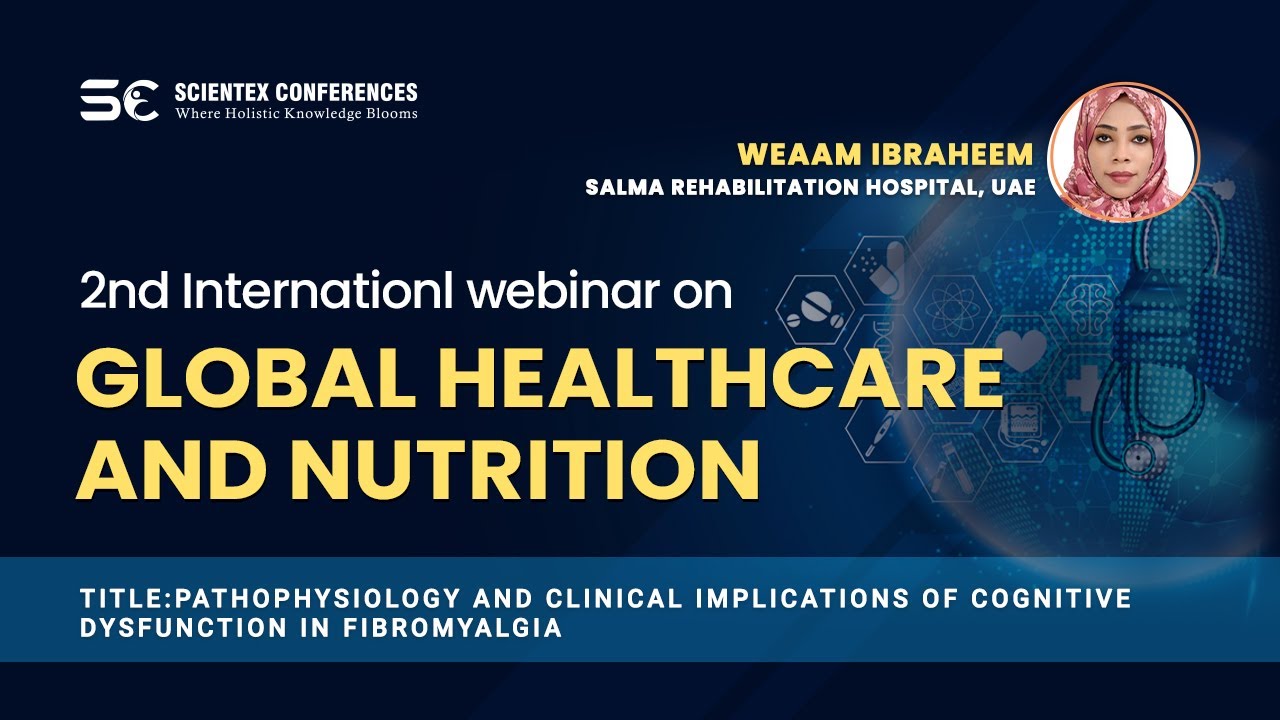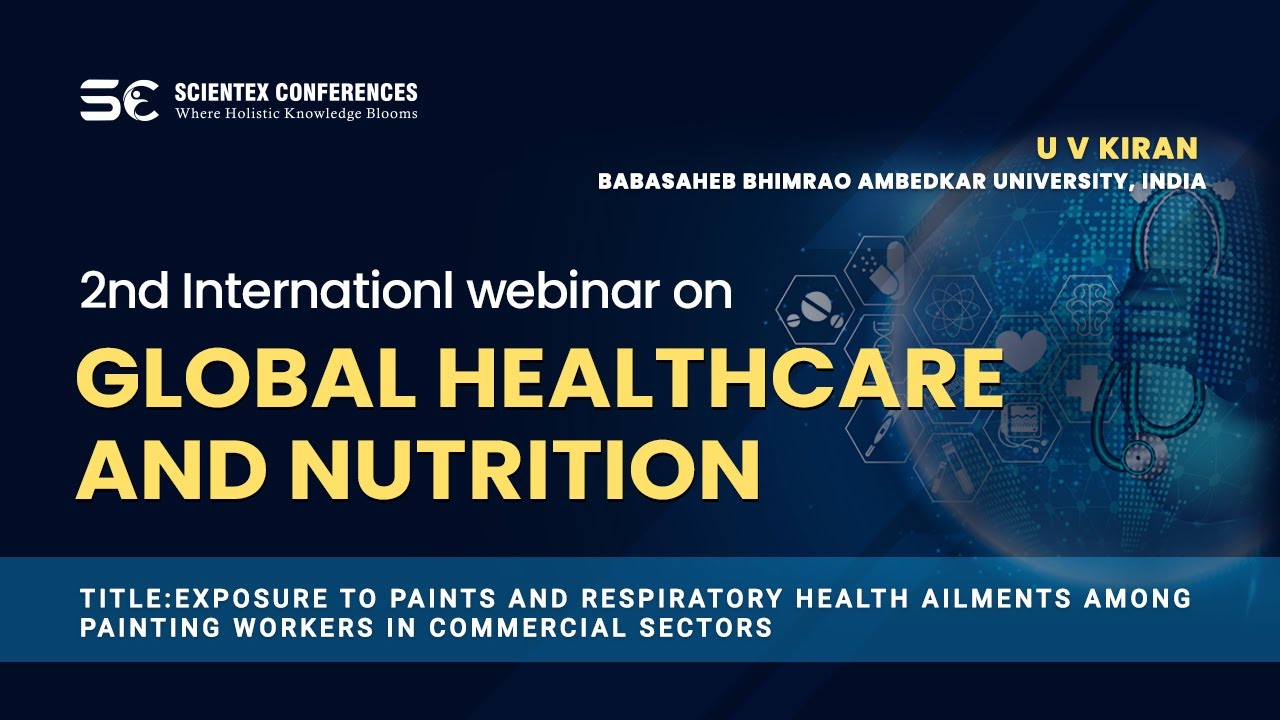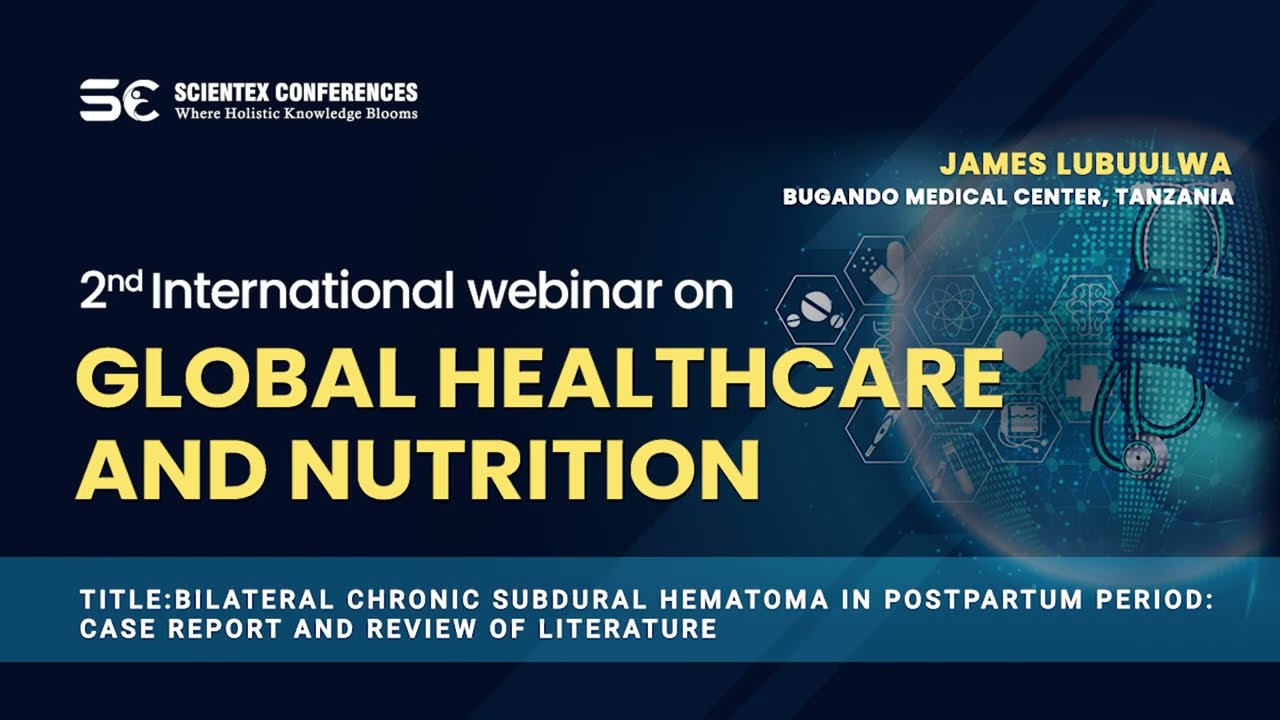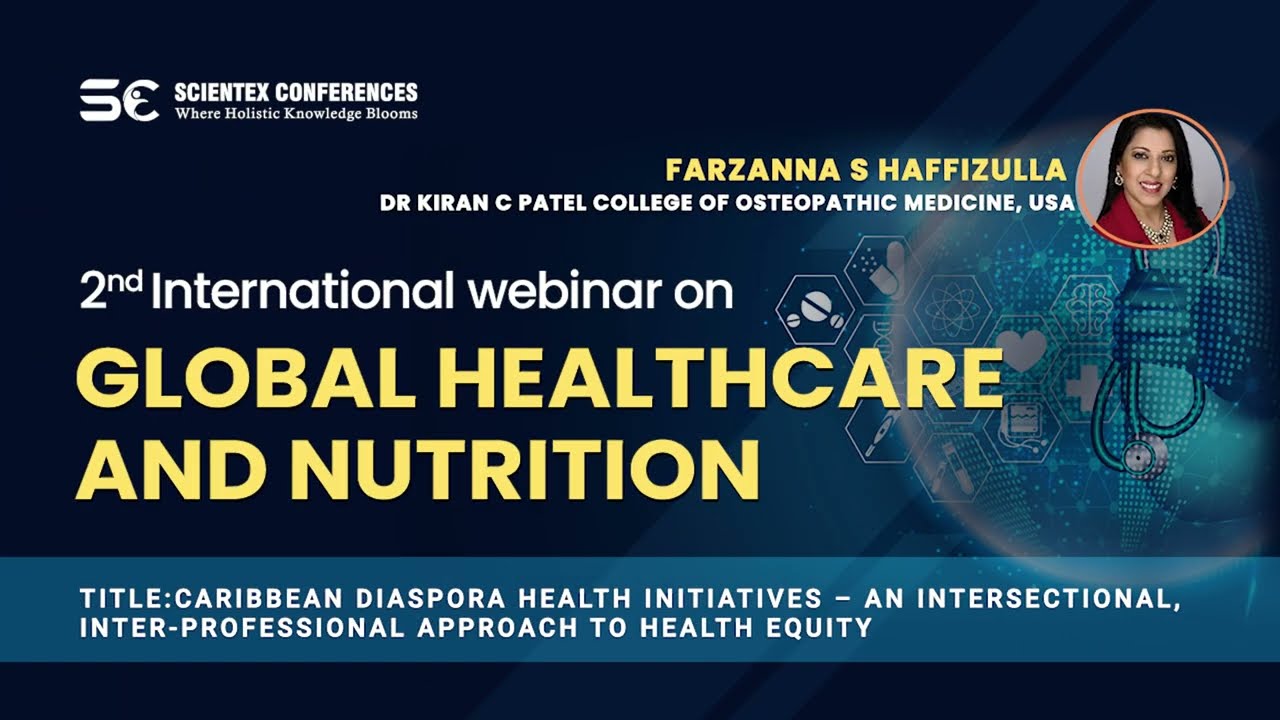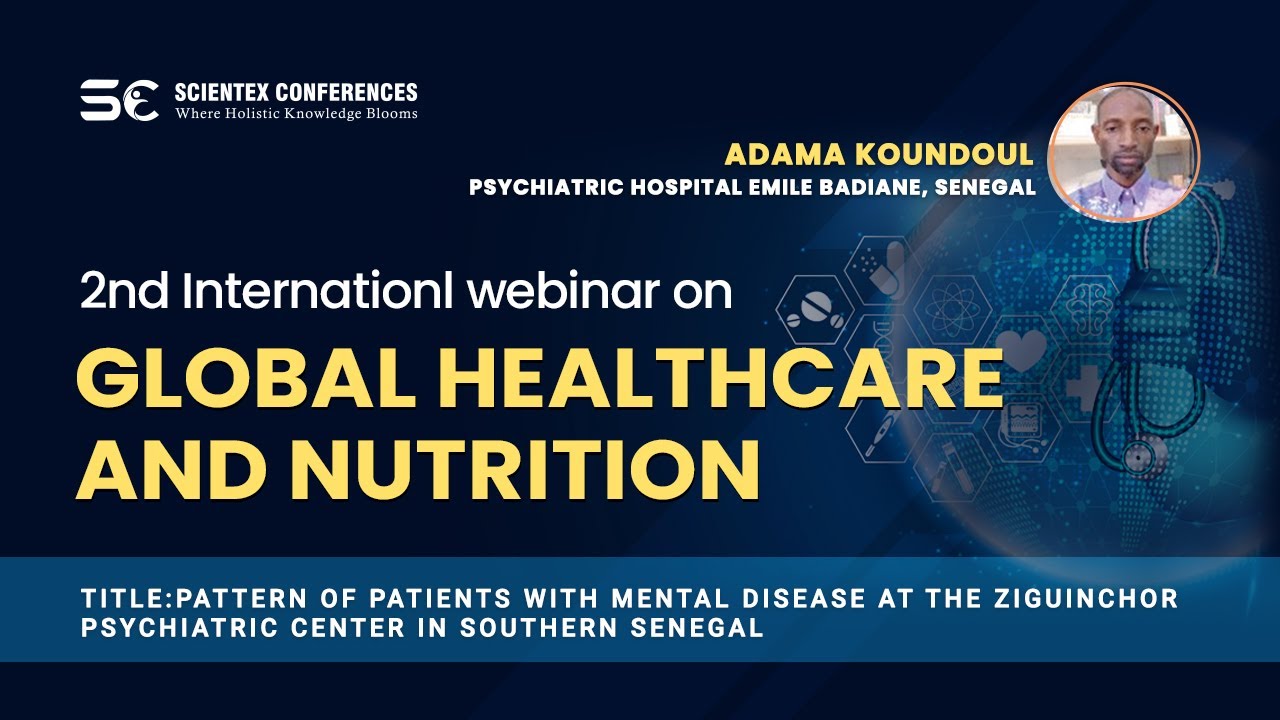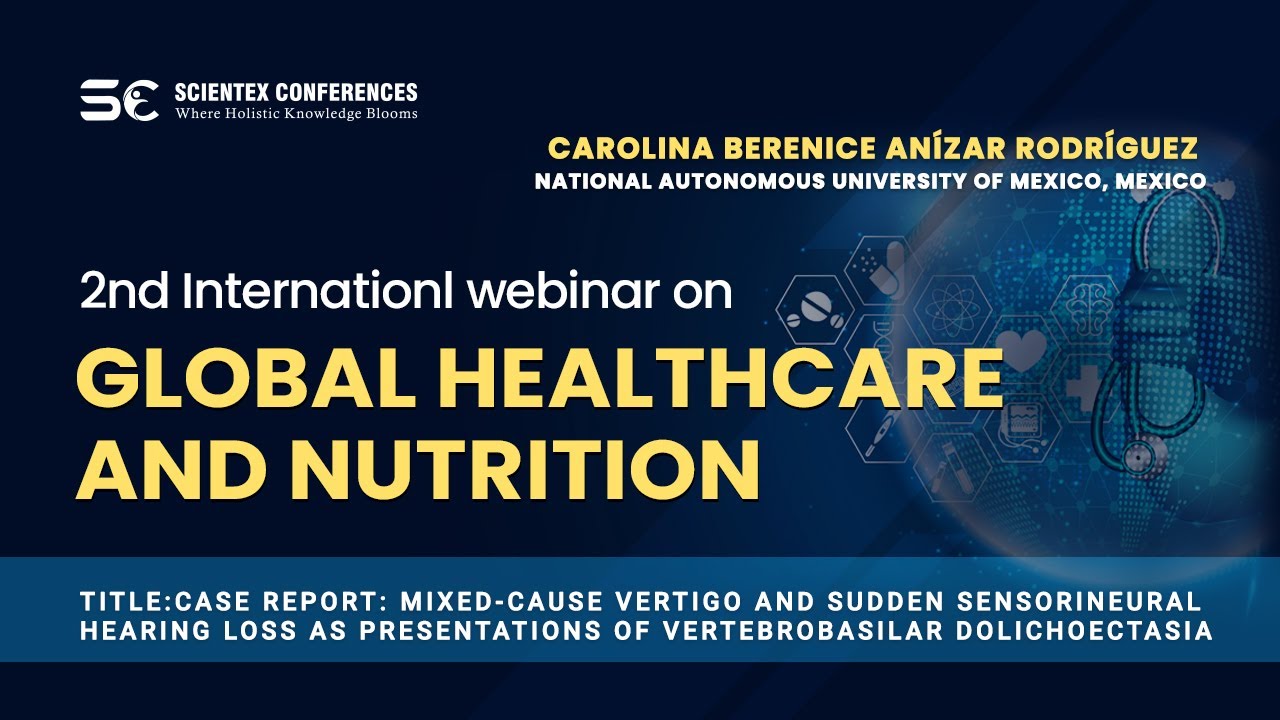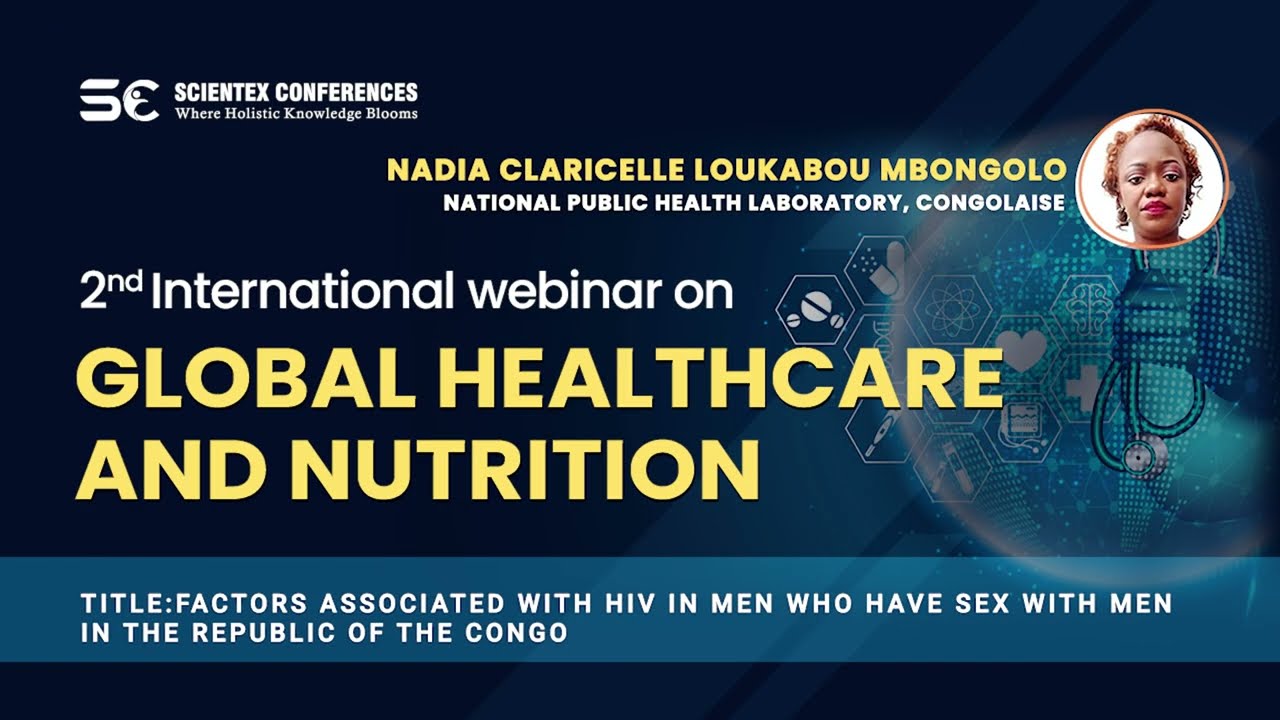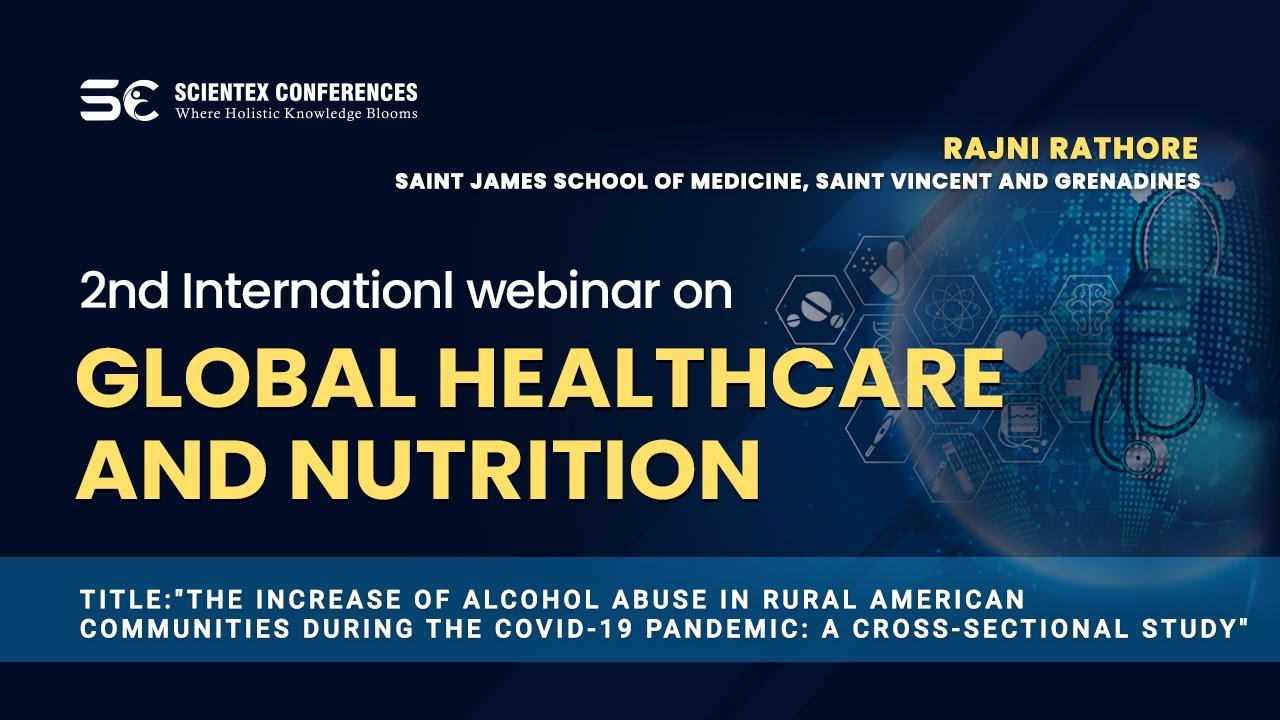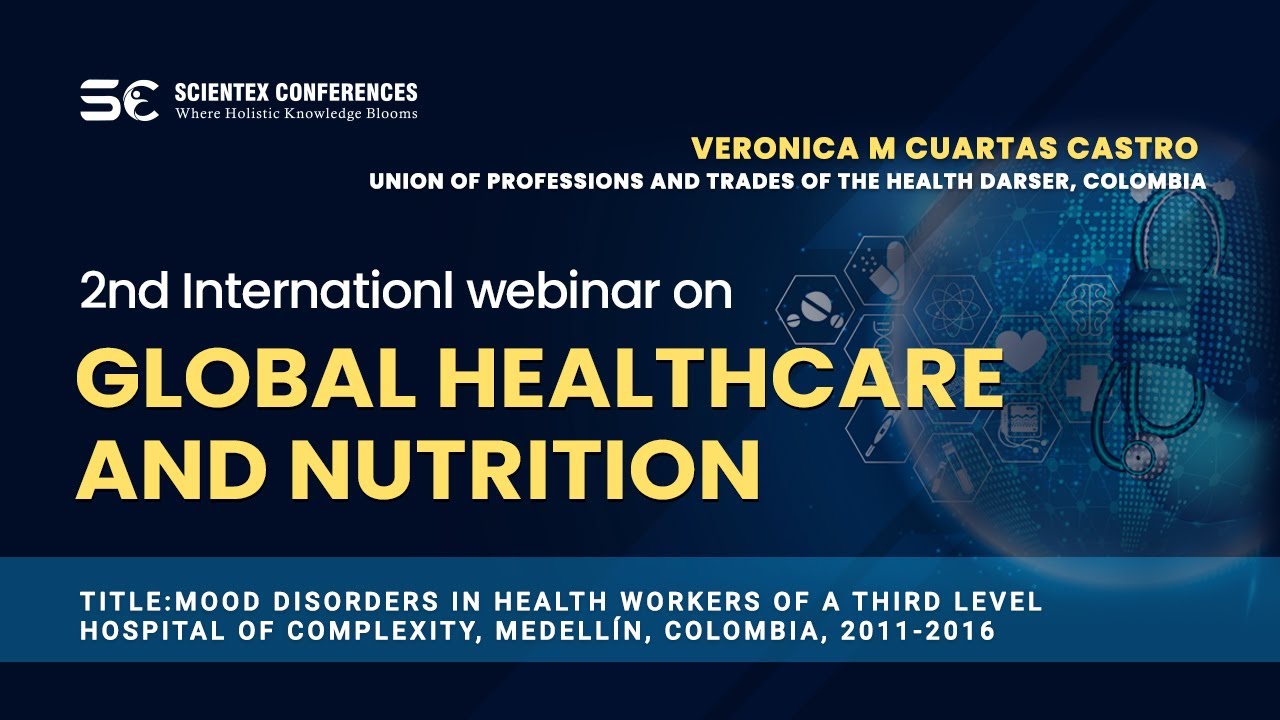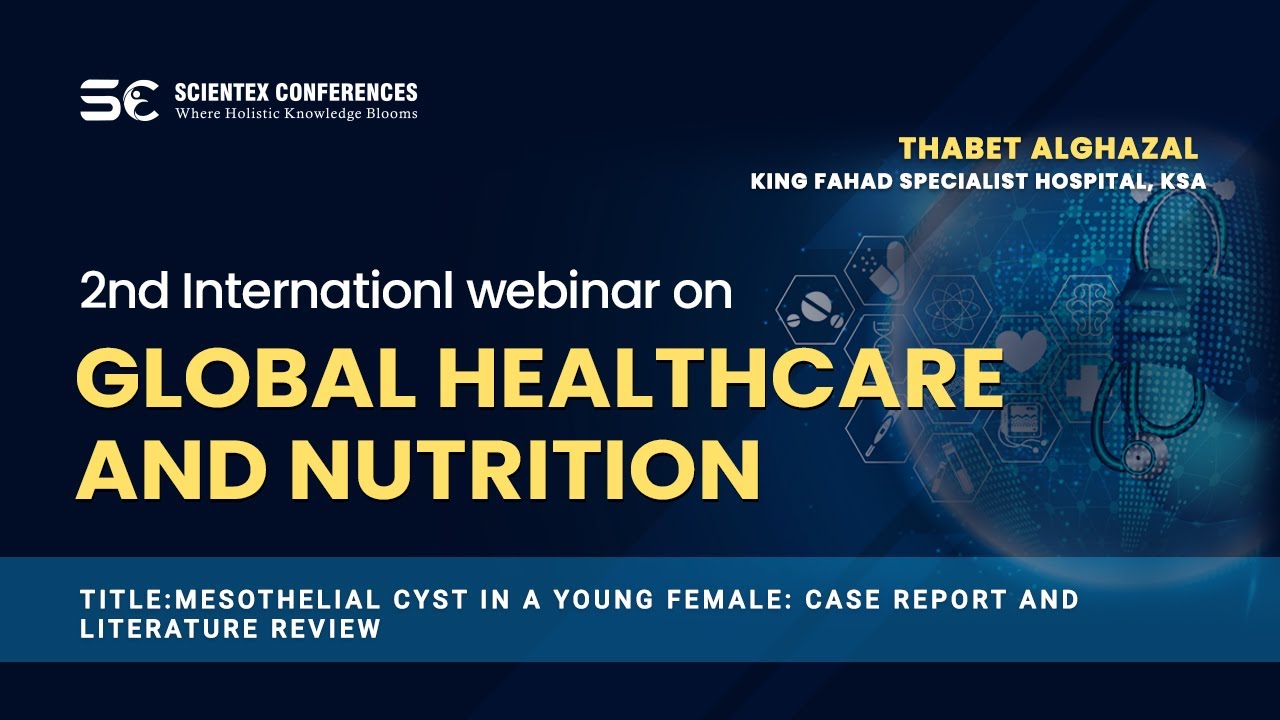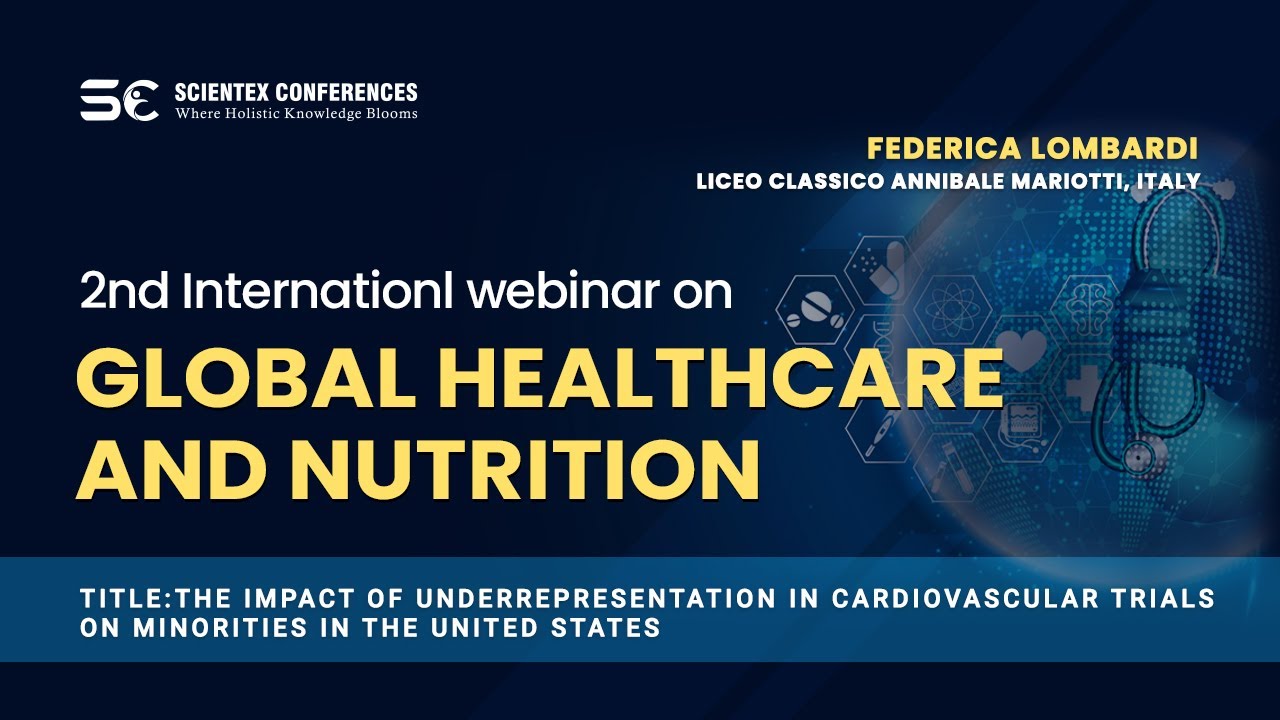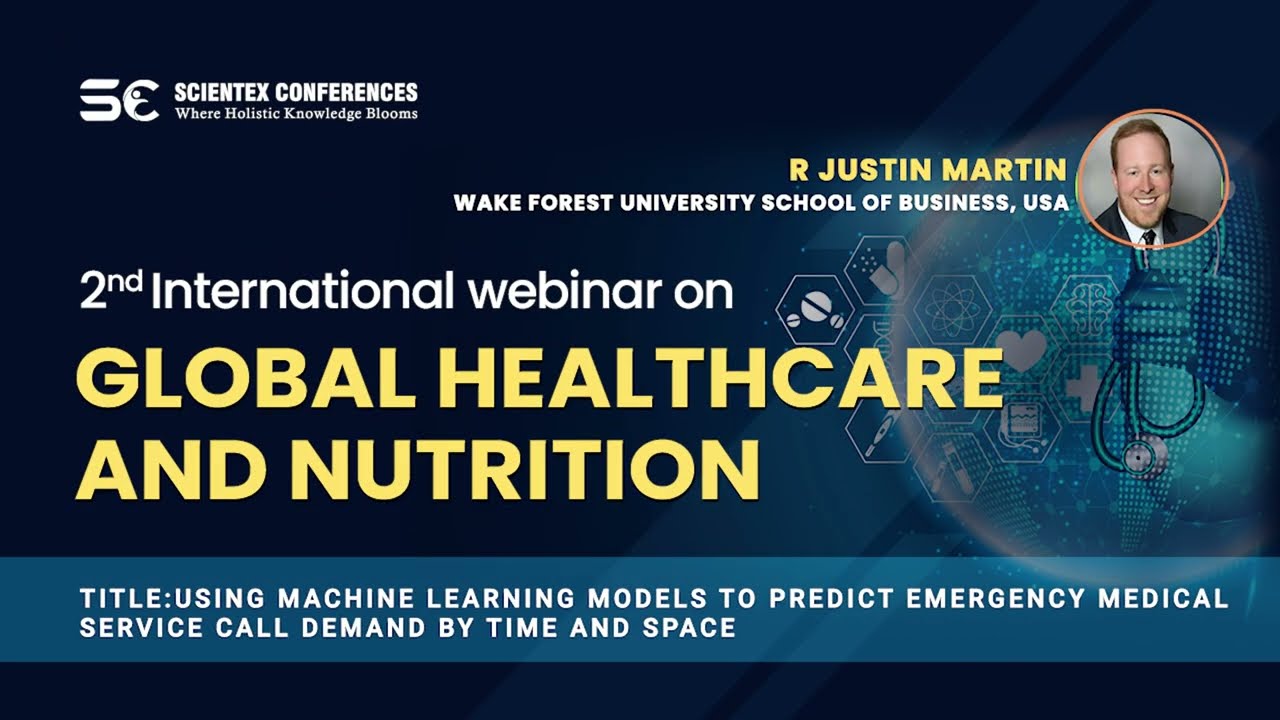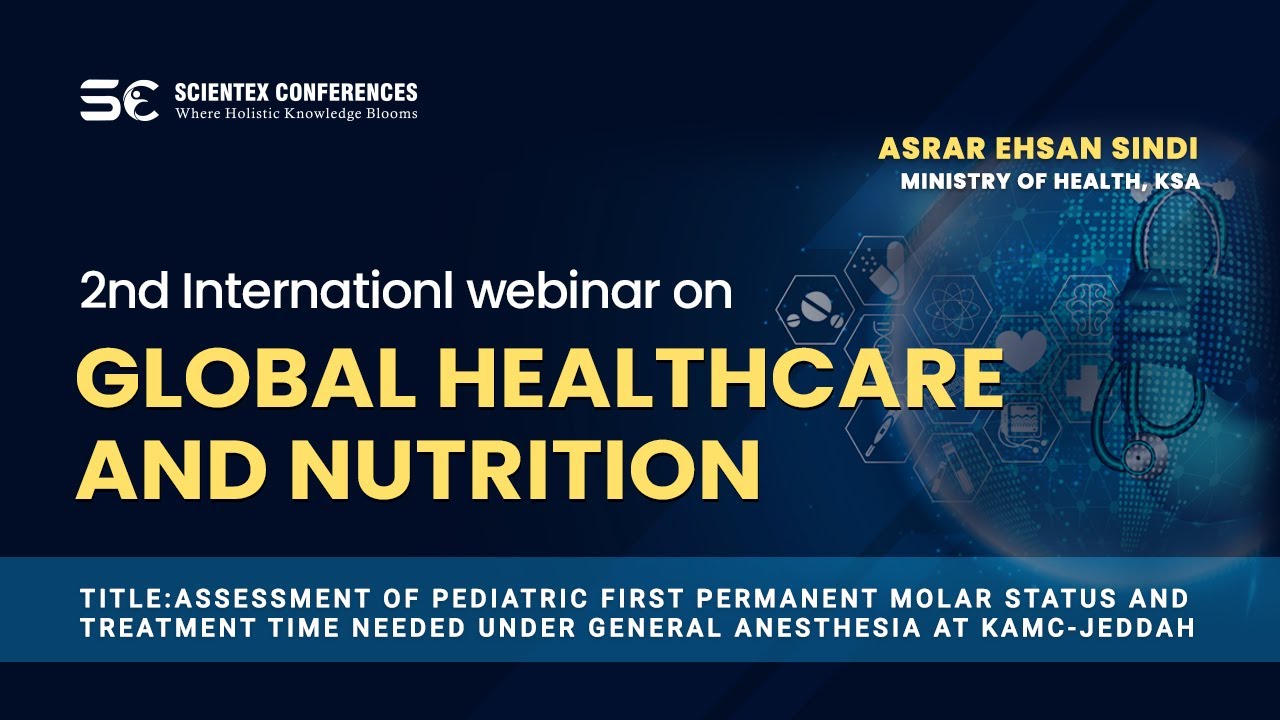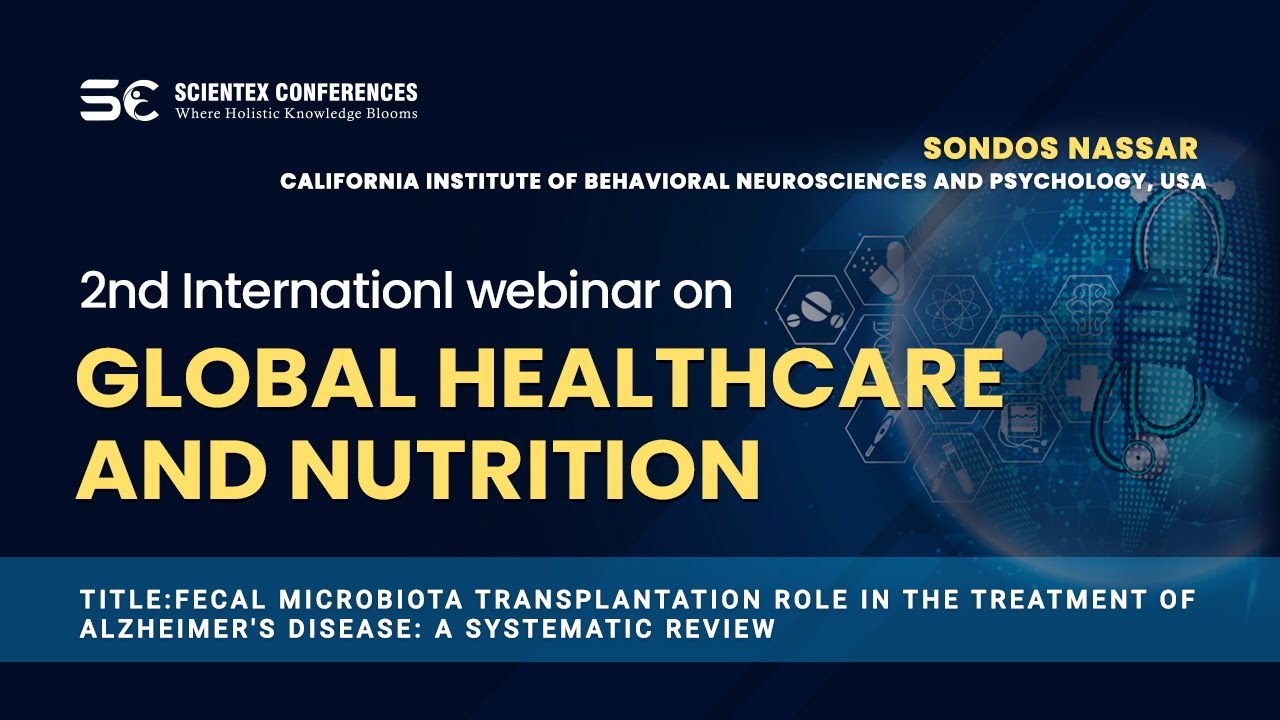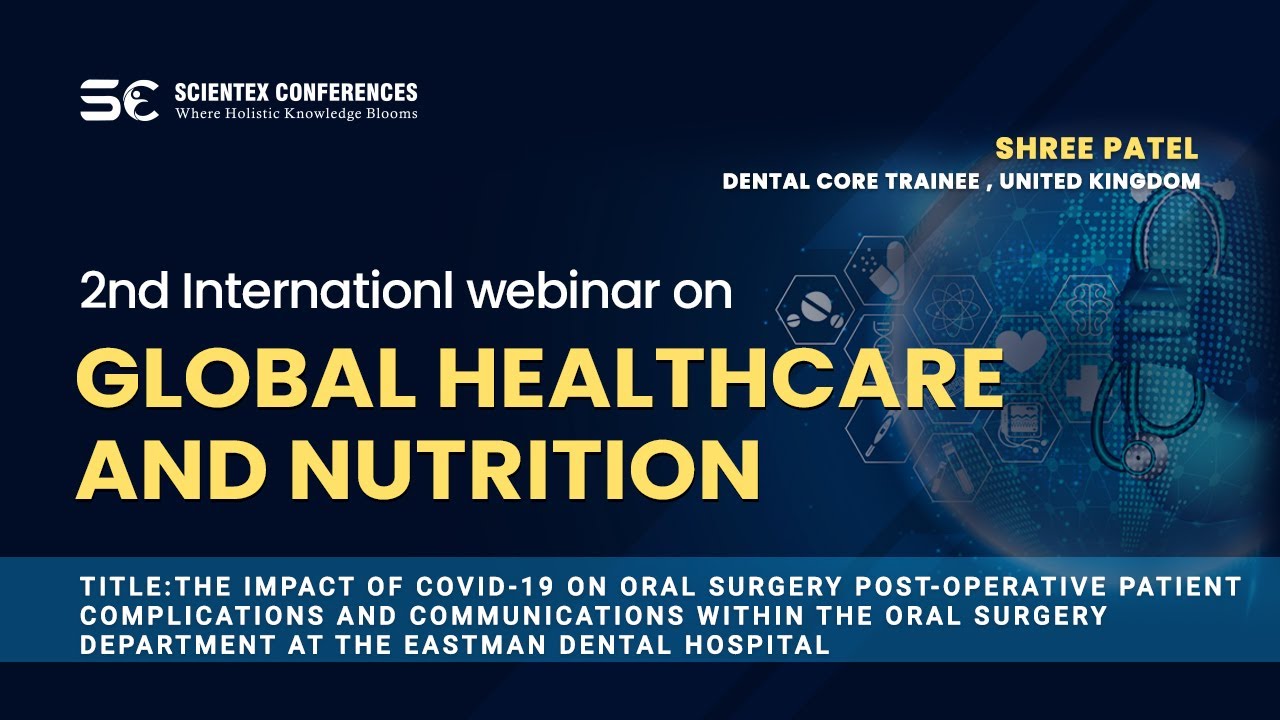 Past Webinar Presentation Links
Title : Luseogliflozin additively enhances the glucose-lowering effect of an iIncretin modulator in a high-carbohydrate diet in type2 diabetes
Gendai Lee, Diabetes and Kidney Medical Corporation Gendai Clinic, Japan
Title : Total Quality Management [TQM] in the healthcare industry – challenges, barriers and implementation
M Balasubramanian, Lilavati Hospital, India
Title : Pre-hospital emergency care system: Utilization of ambulance services in Nairobi country
Felistus Ndanu Musyoka, Nairobi Metropolitan Services, Kenya
Title : Patient experience and satisfaction in the practice of telemedicine: A cross-sectional study
Fawziah Saad AlMutary, King Fahad Medical City, KSA
Title : Spontaneous perforated Meckel's diverticulum in adults: A case report
Thabet Alghazal, King Fahad Specialist Hospital, KSA
Title : Vacumed-Intermittent Vacuum Therapy (IVT) in chronic wound healing
Andrea Crkvenac Gregorek, University Hospital Center Zagreb, Croatia
Title : Quality of management and documentation of paediatric supracondylar fractures: A closed loop audit
Vusumuzi Sibanda, William Harvey Hospital, United Kingdom
Title : Global nutrition problems and philosophy of medicine
Dmitry Balalykin, The Classical Studies Foundation, USA
Title : Clinical education and students engagement: Sharing the experience of emergency remote teaching during COVID-19 Pandemic
Shahid Hassan, International Medical University, Malaysia
Title : Clinical efficacy of the novel biomarkers combination CA 15-3 and CA-62 for early-stage breast cancer detection
Janneta Tcherkassova, UCT Research & Development and JVS Diagnostics, Canada
Title : Knowledge and awareness of cataract: A population-based survey in Saudi Arabia
Hanan Fahad Al Otaybi, National Guard HealthAffairs, KSA
Title : Patients personal data protection in telemedicine
Dmitry M Monakov, Peoples Friendship University of Russia, Russian Federation
Title : Health-seeking behaviors and its determinants: A facility-based cross-sectional study in the Turkish Republic of Northern Cyprus
Gulifeiya Abuduxike, Near East University, Turkey
Title : Improving compliance with physical distancing across religious cultures in Israel
Gillie Gabay, Achva Academic College, Israel
Title : Relations between autophagy and apoptosis in cancer diseases
Aurelian Udristioiu, Titu Maiorescu University of Bucharest, Romania
Title : Outcomes of the treatment of fracture non-union using combined magnetic field bone growth stimulation: Experiences from a UK trauma unit
Vusumuzi Sibanda, William Harvey Hospital, United Kingdom
Title : Lived experiences of mothers of with premature babies in a neonatal intensive care unit of a selected hospital, in United Arab Emirates: A qualitative content analysis
Victoria Funmilayo Hanson, RAK Medical and Health Sciences University, UAE
Title : T-cell subset signatures are targeting the SARS-CoV-2 corona virus epitopes in the infected or vaccinated subjects during the last thirty three- months
Amany Sayed Maghraby Mohamed Ismail, Institute of Pharmaceutical Industries and Drug research, Egypt
Title : The benefits of integrative medicine for pain management in oncology: An evaluation of current evidence
Rajni Rathore, Saint James School of Medicine, Saint Vincent and Grenadines
Title : An insight on the maternal-fetal outcomes of critically Ill pregnant women during the second wave of COVID-19
Nighat Aftab, Latifa Women and Children Hospital, UAE
Title : Moral injury and the COVID-19 pandemic
Anne Louise Phelan, Consultative Medical Services, USA
Title : The effect of early oral feeding after subtotal esophagectomy with immediate esophageal reconstruction on the patients' nutritional status
Natalia Kovalerova, A V Vishnevsky National Medical Research Center of Surgery, Russian Federation
Title : Topical heparin preparation in the treatment of varicose veins
Sandra Marinovic Kulisic, University Hospital Centre Zagreb, Croatia
Title : Melatonin substantially increases the regularity of heartbeat in a model system
Harold Dowse, Amherst College, USA
Title : Effect of dysmenorrhea on the academic performance among students studying in Princess Nourah Bint Abdulrahman University, Riyadh
Ibtihal Bukhari, Princess Nourah Bint Abdul Rahman University, KSA
Title : The essential public health operations in action: A case study from the corona pandemic in Hamburg
Elke Jakubowski, Authority of Social Affairs, Germany
Title : Pathophysiology and clinical implications of cognitive dysfunction in fibromyalgia
Weaam Ibraheem, Salma Rehabilitation Hospital, UAE
Title : Exposure to paints and respiratory health ailments among painting workers in commercial sectors
U V Kiran, Babasaheb Bhimrao Ambedkar University, India
Title : Bilateral chronic subdural hematoma in postpartum period: Case report and review of literature
James Lubuulwa, Bugando Medical Center, Tanzania
Title : Caribbean diaspora health initiatives – An intersectional, Inter-Professional approach to health equity
Farzanna S Haffizulla, Dr Kiran C Patel College of Osteopathic Medicine, USA
Title : Pattern of patients with mental disease at the Ziguinchor Psychiatric Center in southern Senegal
Adama Koundoul, Psychiatric Hospital Emile Badiane, Senegal
Title : Case report: Mixed-cause vertigo and sudden sensorineural hearing loss as presentations of vertebrobasilar dolichoectasia
Carolina Berenice Anízar Rodríguez, National Autonomous University of Mexico, Mexico
Title : Factors associated with HIV in men who have sex with men in the Republic of the Congo
Nadia Claricelle Loukabou Mbongolo, National Public Health Laboratory, Congolaise
Title : The increase of alcohol abuse in rural american communities during the COVID-19 pandemic: A cross-sectional study
Rajni Rathore, Saint James School of Medicine, Saint Vincent and Grenadines
Title : Mood disorders in health workers of a third level hospital of complexity, Medellín, Colombia, 2011-2016
Veronica M Cuartas Castro, Union of Professions and Trades of the Health DarSer, Colombia
Title : Mesothelial cyst in a young female: Case report and literature review
Thabet Alghazal, King Fahad Specialist Hospital, KSA
Title : The impact of underrepresentation in cardiovascular trials on minorities in the United States
Federica Lombardi, Liceo Classico Annibale Mariotti, Italy
Title : Using machine learning models to predict emergency medical service call demand by time and space
R Justin Martin, Wake Forest University School of Business, USA
Title : Assessment of pediatric first permanent molar status and treatment time needed under general anesthesia at KAMC-Jeddah
Asrar Ehsan Sindi, Ministry of Health, KSA
Title : Fecal microbiota transplantation role in the treatment of Alzheimer's disease: A systematic review
Sondos Nassar, California Institute of Behavioral Neurosciences and Psychology, USA
Title : The impact of COVID-19 on oral surgery post-operative patient complications and communications within the oral surgery department at the Eastman Dental Hospital
Shree Patel, Dental Core Trainee , United Kingdom
Gang-Ming Zou
Chaminade University
Anat Ben Salmon
Psychotherapist/Lecturer
Ofer Erez
Psychotherapist/ Lecturer
Placidia Vavirai
Independent researcher
Violetta Chernaya
Associate Professor
Almustafa Alhumadi
Assistant Lecturer
Farzanna S. Haffizulla
Chair/Associate Professor
Stacey J. Adam
Associate Vice President/Foundation
Manami Tanaka
Vice President
Mariam Al Tall
Head of General Health Department
Lubnnia Morais Florêncio De Souza
University of Pernambuco
Fatma AlGhufli
Specialist Registrar Family Physician
Salma Basyouni
Assistant Lecturer
Rebecca L. Rogers
Professor
Who can attend the Webinar?
•
Healthcare Professionals
•
Physicians and Academicians
•
Pharmaceutical companies
•
Public health &
Healthcare Practitioners and
Professionals
•
World Medical Practitioners
•
Various Societies and their members
•
Delegates from Various Industries
GLOBAL HEALTHCARE 2024: WHEN, WHAT AND WHY?
General Information:
Webinar Name: 4th International Webinar on Global Healthcare and Nutrition
Theme:
Revolutionizing the Future Strategies for Healthcare Research
Date: November 11-12, 2024
Guidelines for Joining Webinar:
• After registering for the webinar, you will receive a meeting invite link with a personalized user ID one day before the event for webinar access.
• Follow the steps provided prior, to prevent any technical issues on the day of the event.
• Please join the webinar 15 minutes early to eliminate the last-minute hassle.
• Ensure that your device meets the system requirements for running the specific application.
• For audio/video clarification, it is always better to attach an external device.
• Sit in a quiet location where you will have good network access with no disturbance.
• Mute your audio while others are presenting. Those who wish to ask questions or to discuss should raise hands and the host will unmute you at the end of the talk.
What Are The Benefits Of Attending GLOBAL HEALTHCARE 2024 Webinar?
·
Get an opportunity to meet renowned scholars
·
Chances to Interact, & Forge Powerful Professional Relationships
·
Access to All Sessions Online
·
E-Certificate Accreditation from the Organizing Committee
·
Online publication of Abstract and Biography on our website